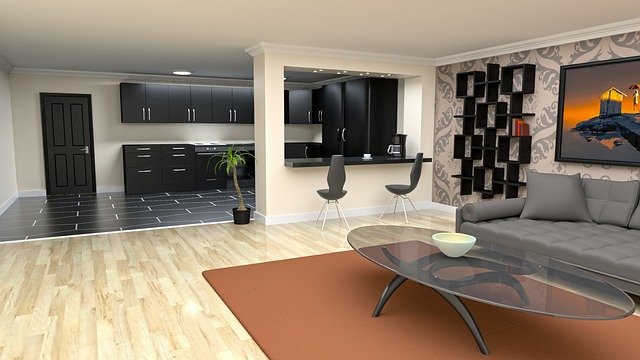 Allergens are all over the place, both indoors and outdoors. However, you have more control of your home, office, or car than you have of the outdoors. So, you must ensure that your surrounding is clean to avoid allergies. Today, we look at cleaning and maintenance tips to reduce allergies in your home.
Before we get to that, however, it's good to understand the most common allergens and what causes people to have allergic reactions.
What Does the Term Allergy Mean?
Allergy refers to the abnormal reaction of our body's immune system when we get into contact or ingest otherwise harmless substances. The immune system normally reacts to harmful pathogens such as bacteria and viruses.
However, in people with allergies, the body reacts to non-harmful in the environment causing allergic reactions.
The Most Common Allergens
Substances that cause some people to have allergic reactions are called allergens. These are the main sources and causes of allergies:
Food – some foods such as nuts, eggs, milk, shellfish, and some types of red meat may cause allergic reactions.
The environment – you are likely to have allergic reactions if you come into contact with pollen, pet hair and dander, dust, mold, and dust mites from your immediate surroundings.
Medication – some people experience allergic reactions to various medications such as antibiotics.
Insect bites – think of bees, wasps, and such like insects. A bite from one or more of these can cause some people to have allergic reactions.
Latex products – Coming into contact with latex products can cause some people's skins to react in a bad way. Some great examples of latex products is a pair of gloves and balloons.
When your body comes into contact with a substance that you're allergic to, you may experience anywhere from mild to severe symptoms. Mild symptoms include sneezing, watery eyes, a mild rash, and watery eyes.
On the other hand, a severe allergic reaction can cause swelling, breathing difficulties, hives, digestive problems, and anaphylaxis. Roughly one out of every five people suffers from allergies and asthma, and this affects one out of every three homes/households.
How to Get Rid of Allergens in Your Home
We are used to common allergens such as pollen which is often outdoors. However, our homes are also ridden with allergy-causing particles. Believe it or not, allergens are always lurking in your kitchen, bathroom, living room, or even bedroom.
While the best way to avoid getting allergic reactions is to avoid contact with allergens, mostly you have to 'get your hands dirty'. Cleaning your home regularly, especially where allergens hide, is the best bet if you want to avoid allergic reactions.
Where do allergens hide?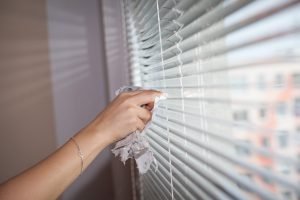 You may be wondering why you, your family, and visitors suffer despite regular cleaning. The answer is simple; you rarely clean some areas. Where do allergens hide? These are the most common places:
Carpet
Window sills
Blinds
Attics
Mattress pads
Cushions
Throw pillows
Basements
Baseboards
Shelves
Burning candles
Stuffed animals
This YouTube video by Sutter Health sheds more light on hidden household allergens:
Tips on how to effectively fight allergies and asthma in your home
The best thing to do to keep allergens at bay is to engage a professional cleaning company regularly. Lots of allergens such as dust, pollen, and dust mites tend to hide in carpet fibers. While a regular vacuum cleaner will help, more rigorous cleaning is crucial.
This way, you will be 100% sure that almost all allergens have been removed. Other than that, you can do these few things in between the professional cleaners' appointments:
Dust and vacuum your house regularly. Ensure that you buy a vacuum cleaner that has a HEPA filter for maximum efficiency. You can check out our review of the best vacuums for allergies and asthma. If your allergies are so bad, I recommend that you buy a bagged vacuum, preferably one that seals itself as you remove it for disposal.
Never forget to clean some often neglected areas such as window sills, attics, mattress pads, cushions, stuffed animals, and baseboards.
By a good air purifier to take care of airborne particles. Also, ensure that the air purifier you pick has HEPA or True HEPA filter. HEPA filters capture and trap up to 99.97% of all allergens.
Engage professional cleaning services with a good track record. You can ask for recommendations from neighbors, friends, and family. Alternatively, you can look for AAFA-certified cleaners such as Stanley Steemer.
When dusting, use a damp soft cloth or a microfiber cloth to prevent dust and other allergens from finding their way back into the air.
Look out for the Asthma and Allergy Foundation of America (AAFA) seal or logo when shopping for vacuums and air purifiers. This means that the particular model has been tested and approved as asthma and allergy-friendly.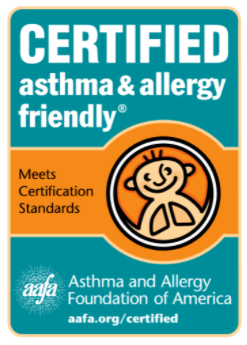 Conclusion
Asthma and allergies affect millions of people in the US and across the globe. Unfortunately, you will not escape allergens by staying in the comfort of your home. In fact, you'll be surprised that there are lots of allergens hiding in your home.
With the right approach, however, you should be able to eliminate over 90 percent of all allergens in your home. Once you rid the house of dust, dust mites, mold, pollen, and pet dander, you'll rarely experience allergic reactions.
First, if you are moving into a new home or you haven't done so in a long time, consider hiring professional cleaning services. In between these thorough clean-ups, ensure that you regularly clean the entire house – every nook and cranny.
Also, when buying appliances such as vacuum cleaners and air purifiers, look for ones that have HEPA filters. Besides that, you can visit the Asthma and Allergy Foundation of America website to confirm whether a particular brand has been tested accordingly or look for the AAFA seal of approval.