What are the top vacuum cleaner brands on the market? I have interacted with different vacuum cleaner brands in the last few years so I can confidently say a thing or two about them.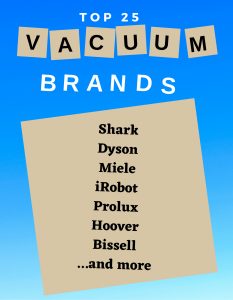 If you're looking to buy a vacuum cleaner and you are not sure of the brand to settle on, this article is meant for you. In addition to reviewing vacuum brands, we also give our readers guides on what they should look for when shopping for vacuums.
With this information, you should be able to purchase the best vacuum cleaner for your needs.
Top 25 Recommended Vacuum Cleaner Brands of 2021
There are tens of vacuum cleaner brands on the market. However, not all of them will give you value for money. So, we embarked on a journey to find the ones that fit the bill – the ones that will work for you efficiently and consistently over a long period.
Below is an overview of the top vacuum brands on the market in 2021 and what they are best known for:
1. Shark – powerful upright & stick vacuums, excellent filtration system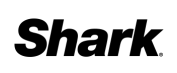 When you ask about the best vacuum brands on the market, the name Shark will always come first. Shark has its origin in Euro-pro, a family-run business that has been in existence for over a century.
Currently, the business has its headquarters in Needham, Massachusetts after the family heir Mark Rosenzweig took it to the next level and expanded its operations. The company goes by the name SharkNinja and manufactures other home appliances and not just vacuums.
Over the years, Shark has stood out for its upright and stick vacuum models. Their lightweight upright vacuum cleaners can be used by everybody – even seniors.
In addition, they use the HEPA filtration system and Anti-Allergen Complete Seal Technology. So, Shark vacuums trap all dust and other particles during cleaning thus preventing contamination of indoor air.
From the wide range of Shark vacuums, you can never go wrong. They feature lift-away technology and brushroll shut-off making them effective for both bare floors and carpets. They also have large dirt capacities meaning you can finish your cleaning without emptying interruptions.
Apart from upright and stick vacuums, Shark has entered the robot vacuum space, making some of the most advanced cleaners such as Shark IQ Self-Empty Robot Vacuum. Also, Shark has some outstanding handheld vacuums that can hold their own against market leaders.
Pros
Powerful suction
Excellent filtration system
Multi-floor vacuuming
Great for pet hair
Pocket-friendly prices
Lightweight stick vacuums
Very easy to assemble and use
Swivel steering makes vacuuming a breeze
Easy to empty and clean
Long warranties and amazing customer service
Advanced technologies such as DuoClean, lift-away, Zero-M, and PowerFins
Cons
No LED headlights on some Shark vacuums
Some upright Shark vacuums are relatively heavy
2. Dyson – powerful cordless stick vacuums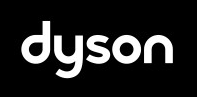 Dyson vacuums have proven to have the most suction power of any vacuum. They are engineered to clean the whole house from the floor to the ceiling. Also, they are suitable for both bare floors and carpets.
In 1973, James Dyson got frustrated by the vacuum cleaner he was using at the time. So, he took it apart and realized that the bag was getting clogged with dust hence diminishing performance.
Therefore, he decided to work on it using the technology he had used to build an industrial cyclone tower that separated paint particles from the air. After five years and many trials, he came up with the first bagless vacuum cleaner.
If you are in search of a lightweight cordless vacuum cleaner, Dyson offers a range of stick vacuums ranging from V7 to V11. The main cleaner head has bristles which dig out all dirt and dust from carpets. On the other hand, a soft roller cleaner head leaves delicate floors clean and polished.
Besides, you can convert Dyson stick vacuums into a handheld mode for quick cleanups on the go. So, they are ideal for anyone who has kids or pets that leave small messes on the floor or the furniture.
Generally, Dyson vacuums are lightweight despite being very powerful. They also offer cordless convenience. So, you can easily carry the vacuum around the house and clean different surfaces.
Apart from stick vacuum, Dyson also makes robot vacuums as well as handheld, canister, and upright vacuums.
Pros
Distinctive and stylish
Powerful suction
Easy to use
Lightweight and compact design
Excellent filtration
Effective on all types of floors
Great for pet hair
Sufficient warranty
Most Dysons come with numerous attachments
Cons
3. Miele – best bagged canister vacuums

Miele is a German company manufacturing high-end home appliances for worldwide sale. The company's flagship products are currently the best bagged canister vacuums on the market. Consumers love them because they are lightweight and they feature excellent air filtration and anti-allergen systems. Also, they are powerful and durable.
We have taken time to review the different models of Miele vacuums. You can never go wrong with any Miele vacuum. However, some models are obviously better than others. In our review of the best Miele vacuum cleaners, we settled on Miele Complete C3 Marin Canister Vacuum Cleaner as the best.
Some features that make this vacuum stand out include a six-stage motor with an auto speed setting. This means that your vacuum will lessen its speed when you switch from carpet to hardwood; the vacuum uses the swivel steering technology that allows it to rotate 180 degrees.
Another favorable thing about Miele vacuums is how quiet they are. I recommend these vacuums not only because of their power but also because they're quiet, maneuverable, light, and durable.
Pros
Powerful suction
Relatively quiet
Very easy to maneuver
Durable build
Attractive design
Excellent filtration
Superior attachments
Long power cords
Good for pet hair
Cons
Miele vacuums are generally more expensive than their peers
Bagged vacuums mean that you have to incur an extra cost of replacing the bags
4. iRobot – best robot vacuums

Vacuum cleaners have come a long way. With iRobot vacuums, you do not need to drag a corded device around as you clean your house. Just let the vacuum do the job – you do not need to lift a finger.
iRobot was founded in 1990 in Burlington by three MIT roboticists Colin Angle, Helen Greiner, and Rodney Brooks. They released their first Roomba vacuum cleaner in 2002.
Robot vacuums use navigation tools like sensors, cameras, and lasers to move around and clean your house. For example, iRobot Roomba s9+ has passed the test of being the best robot vacuum on the market currently.
It is powerful and pickups all dirt, dust particles, and hair on the floor. When it detects carpet, it increases its suction power for deeper cleaning.
Roomba s9+ uses a double roller rubber brush that does not clog with air. In addition, it features an automatic dirt disposal system that makes the work of cleaning the dust cup easy. If its battery runs out during cleaning, it returns itself to the charging dock and resumes cleaning.
The latest Roomba robot vacuums such as i7+ and s9+ empty themselves. So, you only need to intervene when the Clean Base is full. However, expect the latest models to cost an arm and a leg. If you need cheaper options, you can consider Roomba 980 or 960.
Pros
Hands-free vacuuming
Powerful suction
Long runtime
Automatic dirt disposal for the newer models such as i7+ and s9+
Ideal for cleaning both hard floors and carpets
You can schedule cleaning
The robot returns to charging docks to recharge and resume from where it left
Cons
Relatively loud
They are expensive compared to other robot vacuums
5. Prolux – excellent central vacuum systems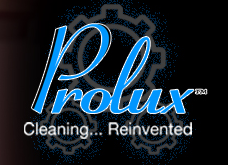 If you are looking to buy the best central system vacuum cleaner, Prolux is one of the best brands. Their vacuums have powerful suction power ensuring that all dust, debris, pollen, and hair are sucked up without circulating the dirt back in the living spaces.
Prolux has been in operation for about 2 decades. They do not only produce vacuum cleaners but a great line of new technology cleaning appliances. If you look at customer reviews online, you will be impressed by the positive things customers have to say about Prolux vacuum cleaners.
The latest Prolux Central Vacuum System is without a doubt one of the best central vacuum systems made. With this vacuum cleaner, you are not only getting a clean home but also improving the health of the surrounding by trapping all allergens in the air.
Prolux CV12000 Central Vacuum Unit is the strongest vacuum on the market and comes with a 25 years warranty.
Apart from central vacuums, Prolux deals in upright, canister, and backpack vacuum cleaners.
Pros
Strong suction
A powerful air filtration system
Durable build
Ideal for homes up to 12,000 sq. ft.
Comes with practical floor attachments
Long warranty
Cons
6. Hoover – upright pet vacuums with sealed HEPA filtration system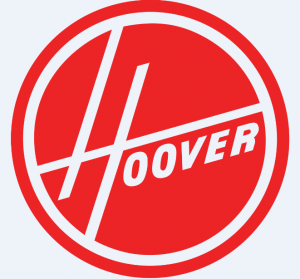 If you are a pet lover, you must have a vacuum cleaner. Pets shed a lot of hair naturally and if not collected, it could lead to allergic reactions. There are many vacuum brands out here, but Hoover is one of the best brands when it comes to collecting pet hair.
In addition to the strong suction, Hoover vacuums are fitted with HEPA filters which ensure that collected dirt is not blown back into indoor hair. This filtration system has proven to filter particles as small as 0.3 microns. Apart from hair, other particles such as pollen and dust remain inside the canister.
Hoover was founded in 1907 by an inventor who worked as a janitor. Murray Spangler was asthmatic and he was looking for a solution because of the nature of his job. So far, Hoover has a line of vacuum cleaners, fit for asthmatic consumers.
Hoover pet vacuum cleaners come with strong suction power enough to remove hair stuck on all surfaces. The designs are lightweight with multi-purpose pet tools allowing you to clean up pet hair and other messes anywhere in the house.
With their assorted pet specialized vacuums, you can get the Hoover vacuum that works for you and you won't look back. Apart from upright vacuums, Hoover also makes stick and handheld vacuums.
Pros
Powerful suction
Great for pet hair
Can be used on all types of flooring
Most Hoover vacuums are light
Excellent filtration system
Large dirt capacity
Assorted pet specialized vacuums to choose from
Cons
Some Hoover vacuums are relatively heavy
7. Bissell – powerful bagless upright vacuums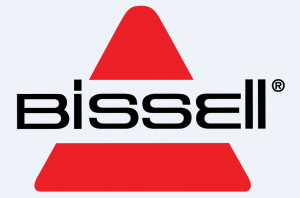 Bissell is an American manufacturer majoring in vacuum cleaners and other floor care appliances. They offer a wide range of vacuum cleaners, with the bagless upright models leading the line.
Bissell vacuums are fairly priced and recurrent costs are low because they are bagless.
Apart from upright vacuums, Bissell also makes canister, handheld, robot, and stick vacuums. The company started in 1987 when Bissell and his wife were looking for an effective way to clean their storefront. In an attempt to find a solution, Bissell founded a carpet sweeper.
Soon after that, the company Bissell was founded. The firm's popularity has grown ever since – even Queen Victoria of England once ordered a Bissell sweeper for the Buckingham Palace. Today, it is among the best vacuum cleaner companies in the world.
With their powerful suction power and innovative brush designs, Bissell vacuums provide amazing results on both carpet and bare floors. Their upright vacuums are known to be heavy hitters, lifters, and suckers.
Pros
Powerful suction
Easy to use
Great for pet hair
An effective HEPA filtration system
Effective on different floor surfaces
Pocket-friendly prices
Long warranty
Cons
Some Bissell vacuums are relatively heavy
Emptying the dust cups may be messy
8. Sebo – strong suction, allergy and pet friendly, durable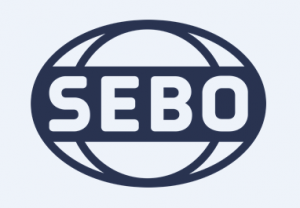 If you are looking for a vacuum that is great at sucking up dust, debris, and pet hair, I would recommend Sebo vacuums. Sebo uses the S-class filter system that provides a hospital-level type of air filtration. These filters capture up to 99.99% of particles leaving your home safe.
Sebo is a German company established in 1978. Their first vacuum was made in an attempt to build an easy-to-use, effective, and powerful commercial vacuum cleaner. Today the company prides itself on offering the best vacuums for allergy and asthma relief, pet hair removal, and reliability.
In addition to the powerful suction and excellent filtration, Sebo vacuums are made from thick reinforced ABC plastic which lasts long and does not fade. With this brand, you are assured of high performance, safe, and durable vacuums.
Pros
Powerful suction
Unrivaled filtration
Durable
Full-bag indicator
Relatively quiet
Minimal maintenance
Lifetime belt warranty
Large dirt capacity
Automatic shut-off to prevent damage
Great for asthma and allergy sufferers
Excellent performance across various floor types
Cons
Sebo vacuums are more expensive than most of their peers
9. Oreck – commercial-grade vacuums

If you are a commercial cleaning worker, a quality vacuum cleaner is an essential tool. As one of the most used equipment, you should buy the best. If you have been disappointed in the past by a certain brand or are making the first purchase, I highly recommend Oreck commercial-grade vacuums.
Not only are Oreck vacuums ideal for cleaning businesses, but they are also perfect for regular vacuuming in homes.
Oreck was founded in the year 1963 by David Oreck. At that time, they were producing vacuum cleaners for the US hotel industry alone. Today, they supply hotels and households across the US, Canada, and parts of Europe.
Their goal was to produce lightweight yet powerful vacuum cleaners to handle the mess felt by hotel cleaners. Hotels are high-traffic areas, hence the need for a powerful vacuum cleaner. The right vacuum increases productivity, gives better results and increases safety in areas like the stairs.
Pros
Incredible suction
Durable designs
Most Orecks are bagged hence excellent filtration
Commercial strength for high traffic areas
Lightweight and easy to reach
Wide cleaning reach
Large dirt capacity
Effective on different types of floor
Cons
Most Oreck vacuums have no attachments
10. Eureka – powerful stick & upright vacuums

Energy efficiency is a feature we all look at when buying power-consuming equipment like vacuum cleaners.
If you have been in the search of energy-efficient vacuum cleaners, I present the Eureka brand to you. A Eureka upright vacuum cleaner consumes 33% less energy compared to standard upright vacuum cleaners without compromising on performance.
Eureka was established in 1909 by Fred Wardell who manufactured vacuum cleaners in Michigan. The company was sold and renamed at some point, but today it remains among the best-selling vacuum cleaner brands in the US.
Other than the energy-saving feature, consumers still love Eureka because it uses the HEPA filters ensuring efficient capture of pollutants such as dust. Recently, it partnered with Arm and Hammer to produce vacuum filters and bags which eliminate bad odor.
Apart from stick and upright vacuums, Eureka also makes powerful robotic and canister vacuums.
Pros
Energy efficient
Strong suction
Uses efficient HEPA filters
Cleaning accessories
Relatively cheap
Ideal for carpet and hard floors
Cons
Some Eureka vacuums lack HEPA filtration
11. Dirt Devil – compact yet powerful stick vacuums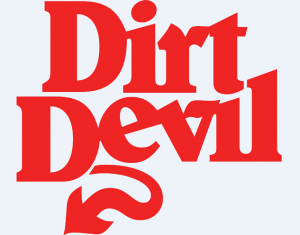 Dirt Devil was established as a backyard garage in 1905. It has since evolved and grown extensively in the cleaning industry. It is a common vacuum brand that is widely known for powerful stick vacuums.
Among the common features include the use of a cyclonic filtration mechanism that ensures that even the most stubborn dirt is removed. Another standard feature is the crevice accessory tool which enables you to clean hard-to-reach parts of the house.
Dirt Devil vacuum gives you access to the best stick vacuum cleaners, some of which feature the Spin3 Pro premium brush for powerful cleaning. Besides, some Dirt Devil vacuums hold large amounts of dirt to ensure uninterrupted vacuuming.
Apart from stick vacuums, Dirt Devil also prides itself in upright, canister, and handheld vacuums.
Pros
Lightweight
Commendable suction
Hard floor and carpet cleaning
Large capacity dust cups
Affordable
Easy to assemble and use
Cons
Compact Dirt Devil stick vacuums have small dust cups
12. BLACK+DECKER – excellent handheld vacuums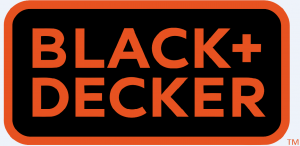 BLACK+ DECKER handheld vacuum cleaners are light but do not underestimate their suction power. They are easy to carry around and will suck up all dust, crumbs, long and short hair strands from different surfaces.
If vacuuming is not your favorite thing to do, try the BLACK+DECKER handheld vacuum cleaners for a fun vacuuming experience.
This American company has great reviews online and has continued to supply its customers with the best handheld vacuum cleaners over the years. We recommend BLACK+DECKER handheld vacuum cleaners not only because of their incredible suction power but also because of other amazing features.
These include an extendable nozzle that rotates 360 degrees. This enables you to clean hard-to-reach places like gaps between cabinets and fridge, under the bed, and even sucking stuff from the ceiling.
BLACK+DECKER also manufactures stick vacuums, upright vacuums, steam cleaners, and one of the best leaf vacuum mulchers.
Pros
Strong suction
Lightweight design
Easy to use
Extendable nozzle for hard to reach parts of the house
Long battery run time for cordless vacuums
Quite affordable
Cons
Cordless options take a long time to charge
13. Roborock – wet-dry robot vacuums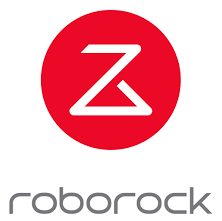 Wet dry vacuum cleaners are made to clean messes especially wet messes which would destroy normal vacuum cleaners. If you have been looking for such a vacuum, Roborock is the brand to choose from.
Most of us do not like mopping. Luckily, companies like Roborock manufacture vacuum cleaners that can do the mopping on our behalf. The wet-dry Roborock vacuums have strong suction power across different flooring types. Besides, they are designed with LiDAR navigation systems enabling them to operate even in the dark.
The company was founded in 2014 and has so far designed a range of vacuum cleaners. Their main goal is to manufacture devices that allow people to spend more time on things they love and less on chores.
Roborock vacuum cleaners are multipurpose in that, they do not only vacuum but mop at the same time. This means your floor gets an extra level of attention and cleaning. It's no wonder that Roborock is one of the best Roomba alternatives.
Pros
Vacuums and mops
Strong suction
Advanced scheduling
Excellent navigation
Comprehensive app control
More affordable than Roombas
Cons
They are relatively expensive
14. Simplicity – powerful, durable, excellent filtration

If you have been looking for high-performance and durable vacuum cleaners, I recommend Simplicity vacuums. They come with the most efficient HEPA filtration system, long power cords, durable belt protection, and much more.
As the name suggests, the company focuses on making simple cleaning vacuums. In addition, the focus is on durability so that you do not have to buy a new vacuum at the start of every year. So, if you have been on the lookout for quality vacuums, your search should end at Simplicity vacuums.
What's more, these vacuum cleaners are lightweight making vacuuming easy and enjoyable. Also, their designs are sleek, you can keep them at any part of the house without messing up your décor. Last but not least, their handles are comfortable.
Simplicity vacuums include uprights, sticks, canisters, and hand vacs. You can check out our compilation of the best Simplicity vacuum cleaners for more information.
Pros
Lightweight
HEPA filtration
Durable devices
Sleek design
Very easy to assemble and use
High performance
Fairly priced
Ideal for carpet and bare floors
Simplicity vacuums work well on pet hair
Cons
Not too many options to choose from
15. Kirby – built to last in the USA, powerful suction, excellent filtration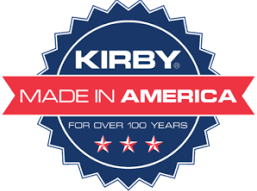 Consumers love durable products, and this has been one of the reasons why people continue to buy Kirby vacuum cleaners. The company manufactures machines aimed to last up to 20 years. Besides, Kirby vacuums come with annual maintenance covers, meaning that faulty parts are replaced yearly.
While Kirby vacuums are sold worldwide, the company has been in operating in the US for more than 100 years.
Each machine is crafted with high-performance floor heads, quality build, and reliable parts. For a company to operate more than 100 years, one thing for sure is that their customers are satisfied. So, do not fear joining the Kirby family.
In addition to their longevity and powerful suction, these vacuums have HEPA filters meaning that all harmful dust particles and allergens are eliminated from your indoor air. Therefore, if you suffer from asthma or you are allergic to dust and other particles, right here is your solution.
Kirby makes upright, canister, and handheld vacuums.
Pros
Powerful suction
Durable
Excellent air filtration
Versatile cleaning
Compact and lightweight
Superior design
You get a vacuum-mop combo with some Kirby models
Kirby vacuums have numerous attachments
Cons
16. Kenmore – best for plush carpets and pet hair

If you love pets and own plush carpets, you need a vacuum cleaner that can handle both without much struggle. Very few vacuums can clean plush and other high-pile carpets without getting stuck.
Pets shed hair naturally and you need to pick it up as often as you can and that is why I recommend Kenmore vacuum cleaners. This vacuum brand will suck up all pet hair, dirt, dust, and debris from the carpet and other surfaces.
Kenmore is a well-known company that deals with home cleaning appliances and mostly vacuum cleaners. The company manufactured its first vacuum cleaner in 1932 and since then, has been offering quality and affordable vacuum cleaners.
Some of the features you will love from Kenmore vacuum cleaners include the PowerMate attachments which allow you to clean pet hair and dander from your surfaces and floors in seconds.
Another feature of interest is the dual-motor system that helps to produce up to 20% more suction compared to standard vacuums. Also, suction remains constant from start to finish. Kenmore is famous for upright and canister vacuums, but other options include robots, sticks, and handhelds.
Pros
Powerful consistent suction
HEPA filtration
Easy to use
Some models have infrared dust sensors
Full bag indicator on bagged models
Perfect for pet hair removal
Ideal for high-pile (plush) carpet as well as bare floors
Cons
Some models are relatively heavy and noisy
17. Panasonic – powerful bagged upright vacuums

Panasonic is a Japanese company that was established in 1918, it used to produce light bulb sockets then. Since then it has grown to be among the best brands in the production of electronics and home cleaning equipment.
Panasonic is widely known for home electronics such as home theatres, TVs, fridges, washing machines, and so on. However, the company also deals with vacuum cleaners. The company entered the market pretty recently, with some of the best bagged upright vacuum cleaners.
However, Panasonic is now big on canister vacuums and shop vacs. Stick vacuums have also become an area of interest for their innovative engineers. So, if you are in search of an easy-to-use and 'noiseless' vacuum cleaner, try the Panasonic brand.
Panasonic vacuums are growing in popularity because of several factors including the use of JetTurn technology which has swivels that allow instant and easy cleaning of hard-to-reach areas like under furniture.
Besides, they are lightweight with a 12 Amp motor for effective cleaning.
Pros
HEPA filters for improved air filtration
Lightweight and compact design
Powerful motors
Wide range of options
JetTurn swivel technology for easy cleaning of hard to reach areas
Washable dust cups
Less noise
Cons
The uprights could use longer power cords
18. LG – Life's Good with these 2-in-1 cordless stick vacuums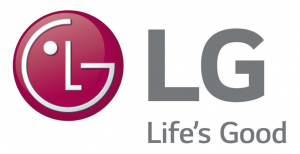 Cleaning is a must-do chore but do you know that it does not have to be tedious? With innovative brands like LG, you can now have an easy and enjoyable time vacuuming. Their 2 in 1 cordless stick vacuum cleaners feature fingertip controls, user-friendly designs, and the latest technologies.
LG is a famous brand in the production of electronics and now you can get your hands on an LG vacuum. The company produces a range of vacuum cleaners that allow you to clean effortlessly and quickly leaving more time for other things.
The cordless vacuum cleaners have strong batteries that run up to two hours when fully charged giving you enough cleaning time.
Besides, they use an advanced motor with powerful suction power at the press of a button. Another feature of interest is the HEPA filtration system that holds all dust and allergens inside, leaving the indoor air clean and fresh.
Apart from stick vacuums, LG also makes robot vacuums.
Pros
Advanced double capacity cleaning the motor
HEPA filtration system
Long-lasting rechargeable batteries
One-touch control
Cordless convenience
Some models have mop capability
Cons
Some LG vacuums are quite pricey
19. Samsung – revolutionary cordless stick vacuums & robots

Samsung is a South Korean company known widely for the production of electronics. It was founded in 1938 and since then, it has continued to produce high-quality electronics such as TVs, smartphones, home audio systems, refrigerators, etc.
Samsung also prides itself on the manufacture of modern cordless and robot vacuum cleaners. If you have a house with multiple floors, you will appreciate the fact that you can easily carry the cordless vacuum up and down the stairs.
For hands-free vacuuming, you can invest in a Samsung robot vacuum so that it does all the work while you relax on the couch or handle other chores.
We recommend Samsung cordless stick vacuum cleaners because of 2 in 1 functionality. So, you can convert your stick vacuum into a hand vac for quick pick-ups. Also, they have HEPA filters to ensure that all allergens and dust particles remain inside the vacuum.
Samsung robot vacuums clean hard-to-reach areas like under furniture. Therefore, they are also perfect for people with mobility issues. Also, they have large brushes hence cleaning large areas quickly.
Pros
Strong suction
HEPA filtration
Ability to clean hard to reach areas
Lightweight designs
Energy efficient
Very easy to store
Great for pet hair
Ideal for carpet and bare floors
Cons
The vacuums are relatively expensive
20. Riccar – powerful HEPA uprights and canisters

Maintaining a clean home is healthy living. To improve the quality of air indoors, deep carpet cleaning and floor vacuuming are essential. To achieve that, you need to invest in high performing, well-designed vacuum cleaner. If you are looking for such a unit, you'll get it at Riccar.
Riccar aims at producing world-class vacuum cleaners. The company's passion is to produce high-performance vacuum cleaners and there is continuous research on how to produce vacuums with the best power and airflow.
To achieve this, Riccar has come up with Tandem Air technology on their vacuums. This technology combines both clean air and direct air motors. These ensure effective vacuuming of all floor types as well as above-floor surfaces using attachments.
Apart from uprights and canisters, Riccar also makes central vacuum systems as well as a myriad of vacuum cleaner accessories.
Pros
Powerful suction power
Tandem Air technology
HEPA filtration
Variety of cleaning tools on board
Strong build
Headlights on the floor nozzle
Comes with attachments
Ideal for different types of floors
Gold Seal of Approval from CRI (Carpet and Rug Institute)
Cons
Riccar vacuums are expensive though they're worth the price
21. Sanitaire – best rated commercial vacuums

If you own a business, you understand the kind of scrutiny the public puts you under especially in terms of cleanliness. You do not want your company to trend because of being untidy.
Therefore, you need to get a hold of a Sanitaire commercial vacuum from a range of high-performance and easy to use of vacuums. You can vacuum bare floors effectively. Also, it works well on various types of carpets because you can adjust the vacuum's height (5 levels).
Sanitaire has been in the lead production of commercial vacuum cleaners since 1972. Their portable machines are widely used in schools, hospitals, and offices because they are effective and durable.
Among the features that make Sanitaire vacuums stand out is their durable and powerful motors which can last about 2500 hours. In addition, they meet the HEPA filtration standards. So, your indoor air remains clean and fresh.
Sanitaire makes a wide range of vacuums – uprights, sticks, canisters, and backpack vacuums. This can also be used for regular household vacuuming and not necessarily for commercial cleaning.
Pros
Durable
Powerful motor
Excellent filtration system
Limited noise
Affordable
Easy to use
Large dirt capacity
Great on bare floors as well as carpet
Energy conservation
Cons
Not easy to vacuum under low furniture
22. MOOSOO – affordable cordless stick vacuums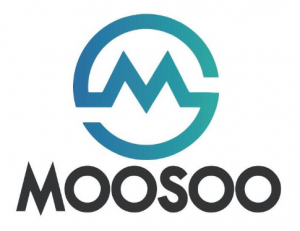 Cordless vacuum cleaners are often preferred to their full-sized counterparts because they are compact, light, and easy to carry around. The fact that they don't have cords allows you to freely move from point A to B without the worry of power outlet locations.
If you have been looking for a cordless vacuum cleaner, MOOSOO will have you sorted. Though it's a new entrant into the market, MOOSOO is giving high-end brands a run for their money. The company aims at giving its customers high-quality appliances at low costs.
Most of the time, cheap appliances are of bad quality but MOOSOO strikes the perfect balance between quality and affordability. Over the last 7 years, the firm has provided customers with high-quality vacuum cleaners at low costs thus getting high ratings from buyers.
Besides being lightweight, the vacuum cleaners look sleek. So, if you purchase a MOOSOO vacuum, you need not worry about your décor getting messed up if left on the kitchen table for example.
Lastly, you can quickly convert the stick vacuum into a handheld vacuum to pick up small messes on the go. Also, a wide range of attachments helps when vacuuming above-floor surfaces.
Pros
Strong suction
Low cost
Easy to use
Lightweight
Ergonomic design
High-quality appliances
Numerous attachments
You can switch to handheld mode
Compact size for easy storage
Cons
Some models cannot stand on their own
23. Electrolux – compact yet powerful canister and upright vacuums

Although Electrolux makes compact vacuums, their performance is outstanding. The vacuums have a strong capacity and work quietly without frightening your pets or kids. Their upright vacuums are best for carpeted floors and rugs.
If you are not interested in upright vacuums or your place has many corners, the Electrolux canister vacuums will work for you. They are flexible, lightweight, and reach tight spaces. The types of vacuums available are uprights, sticks, and robots.
Electrolux is a well- known for its compact design appliances since 1973. The company has produced a variety of vacuum cleaners and keeps making more by the day. If you are new to vacuum cleaners and looking for compact, high-performance, durable, and easy-to-use vacuum cleaners, Electrolux is the brand for you.
Pros
Powerful suction
Durable
Compact, sleek designs
Easy to maneuver
Quiet operation
Not very expensive
Cons
Not many options to pick from
24. ProTeam – powerful backpack vacuums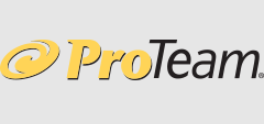 Backpack vacuum cleaners are considered suitable for commercial cleaning but can also be used at home.
If you have been in search of a powerful backpack vacuum cleaner, you might want to consider models from ProTeam. ProTeam backpack vacuums have a strong suction power suitable for picking up all dust and debris from your floors.
One of the reasons why people find backpack vacuums uncomfortable is because of some poorly designed harnesses. However, ProTeam came up with a perfect solution – ensuring that the harness has very thick padding.
ProTeam was established in 1987 and, since then, has continued to improve their backpack vacuum cleaners in terms of comfort, effectiveness, and productivity. Today, the company offers a range of backpack vacuums.
So, without a doubt, ProTeam is one of the best backpack vacuum cleaners on the market.
Pros
Strong suction
Easy to carry and use
Lightweight and ergonomic vacuums
Advanced filtration system
Energy-efficient products
Cons
The cost of replacing the dust bags can be high in the long run
25. Shop-Vac – wet/dry vacuums (shop vacs)

Let's start by making it clear that wet-dry vacuum cleaners tackle jobs that other vacuums cannot handle. With its motor separate from the airflow, it will not short out if it handles wet messes.
If you have been in search of a wet-dry vacuum cleaner to handle such situations, I highly recommend one from Shop-Vac. Not only are they ideal for workshops and such places, but they are also equally needed in homes to take care of occasional spills.
Shop-Vac vacuum cleaners are available in different sizes. The larger the vacuum the more work it can tackle without emptying. Their suction is also affected by the power of the motor. The size of the area you want to clean determines the size and power you settle for.
Another feature to consider when settling for a wet-dry vacuum is the material used to make the tank. You can either go with plastic or stainless steel. Plastic tanks are lighter while stainless steel is durable and easy to clean. The choice is yours to make.
Shop-Vac was established in 1953 and today it is the number one manufacturer of wet-dry vacuum cleaners and their accessories. You can check out the best shop vacs and for sure you are going to see a few Shop-Vac models on the list.
Other equally effective shop vac brands include Vacmaster, Craftsman, Armor All, DEWALT, and Stanley.
Pros
High-quality shop vacs
Powerful suction
Offer a complete line of vacuums and accessories
Continuous product improvement
Durable and dependable products
Cons
Some models are too big making storage a challenge
Types of Vacuum Cleaners
There are many types of vacuum cleaners. The one you choose should match your house in terms of size, design, and the type of flooring installed. Also, you need to decide whether to buy a corded or cordless vacuum and whether it's bagged or bagless.
Vacuum cleaners are classified as below:
Upright vacuums
Canister vacuums
Stick vacuums
Robot vacuums
Handheld (or hand) vacuums
Central vacuum systems
Leaf vacuums
Wet/dry vacuums (shop vacs)
Backpack vacuums
Mini vacuums
FAQs
Before we wrap up, below are some of the most frequently asked questions about top vacuum cleaner brands:
What is the best vacuum cleaner brand?
Overall, we feel that Shark is the best brand. It has numerous models cutting across the most common vacuum types – uprights, sticks, and robots. Also, it uses the latest technologies to ensure that the vacuums are powerful, easy to use, and at the same time pocket-friendly.
What brands rival Shark vacuums?
Shark has to keep innovating. Otherwise, the close competitors can take over. Dyson is the closest, but other brands to keep an eye on include Miele, Hoover, and Bissell.
Should I go for the most expensive brand?
Highly-priced items more often than not reflect how much work has been put into developing the product. So, you are guaranteed top performance. On the other hand, there are some cheap brands such as MOOSOO that are coming up with excellent products at a fraction of the cost of high-end models.
So, the answer is Yes and No. So, if you're on a tight budget, you can look for a cheaper alternative to the top brands. If you can, however, go for the top brands even if they are expensive. You'll get awesome performance coupled with great customer service and long warranties.
What should I consider when shopping for a vacuum?
Apart from the brand, there are a few more things to keep in mind. These include suction, filtration system, vacuum type, floor type, dirt capacity, pets, price, warranty, and availability of attachments.
Conclusion
The best vacuum cleaner for you should meet your needs. From the list of brands above, there is a vacuum for each household. Take time to read through the comprehensive list and by the end, you should be able to make the right choice for your home.
As a recap, these are the Top 25 Best Vacuum Cleaner Brands of 2021:
Shark
Dyson
Miele
iRobot
Prolux
Hoover
Bissell
Sebo
Oreck
Eureka
Dirt Devil
BLACK+DECKER
Roborock
Simplicity
Kirby
Kenmore
Panasonic
LG
Samsung
Riccar
Sanitaire
MOOSOO
Electrolux
ProTeam
Shop-Vac