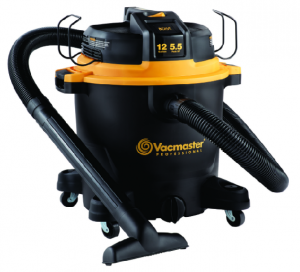 Can I use a shop vac to pick up water and other liquids? Today, we answer this question in depth. If you are concerned about buying a vacuum that is ideal for solids as well as liquid messes, you must have come across the terms 'shop vac' or 'wet/dry vacuum'.
What is a Shop Vac?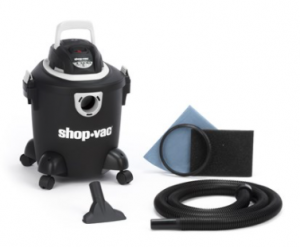 A shop vac (or shop vacuum) is a vacuum specialized and designed to collect large pieces of dirt, debris and liquids in workshop areas as well as homes. That's why shop vacs are also called wet/dry vacuums.
Also, because it's still a vacuum cleaner, it can also pick up smaller particles like dust.
Shop vacs are similar to regular vacuums in many aspects, but there are many differences in terms of usage. For example, shop vacs can pick more pieces of debris like pieces of glass and wood that a regular vacuum cannot pick up.
Also, they are more powerful and noisier. Besides that, shop vacs are large and more durable.
As you can see, shop vacs are multi-purpose. But can a shop vac pick up water? The answer is pretty simple…
Yes! A shop vac can pick up water. Usually, a shop vac is ideal places where spillages occur frequently. For example, they are common in workshops and constructions sites. However, note that a shop vacuum is perfect for getting rid of all liquids except the flammable ones.
How to use a shop vac to pick up water
To avoid damaging the vacuum, don't just pick it up and start sucking in water. Instead, there are a few steps to follow.
1. Unplug the vacuum
First, unplug the vacuum from power. This way, you'll avoid the risk of starting it by accident while setting up.
2. Remove the dirt bag
These wet/dry vacuums do not need a dirt collection bag when sucking water. So, remove the bag and put it aside.
3. Change the filters
If the shop vac has a dry cartridge filter, remove or detach it and replace it with a wet filter (foam filter).
Granted, you can use the dry filter when dealing with small quantities of water, but we advise that you don't. This could result in clogging once you switch back to dust collection.
4. Connect the wet nozzle
A shop vacuum always comes with several nozzles. Attach the broad-headed nozzle since it suits well to flat grounds.
5. Plug in the shop vac
After you're done setting up the vacuum, it's time to plug it back into the power outlet. Ensure that the outlet is grounded properly to avoid an electric shock if there's any fault.
6. Vacuum the water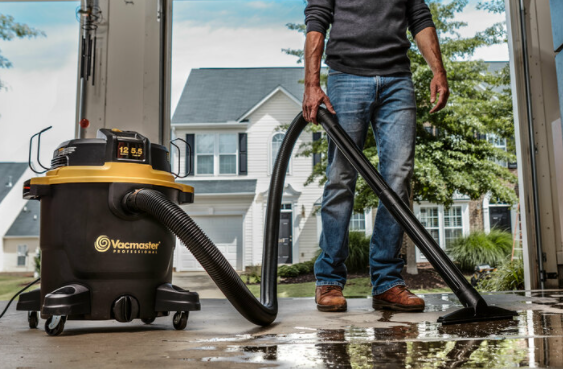 It's now time to get the job done. Follow the below steps to remove all the water from the floor:
First, turn on the vacuum.
Direct the nozzle on the surface where water is.
Hold until the water is completely vacuumed
Repeat the process until all the water is depleted in the room or the tank is full.
7. Filter Out the large particles
Before disposing of the water, open the canister and filter out the large pieces of debris.
8. Safe disposal of water
After filtering large debris, pour out the water into the disposal area.
9. Clean & disinfect the shop vac
Since the shop vac deals with both liquid and dry messes, there is a likelihood of a stinky smell or growth of moulds. Hence, it is crucial to clean the shop vac to avoid possible repercussions.
10. Store the shop vac
After cleaning the shop vac, return it to the designated storage area. Remember to keep it away from kids and to replace the dry filter if the next job will involve dry dirt.
Extra Tips
For wet carpets, shop vacs are the best to use compared to regular vacuums.
A shop vacuum cannot be used alone to effectively pick out water. Sometimes you have to use other tools such as a brush.
Always check the manual to ensure that you are using the recommended tools. For example, you should check the recommended filters for wet/dry vacuuming.
When you cannot use the shop vacuum due to the complexity of the task or the procedures, consult a professional. This rule also applies to instances where you experience a problem with the shop vacuum.
Lastly, in the long run, it is economical to buy a shop vac than hire professional cleaners daily. The best shop vac will effectively pick both dry and wet particles hence it's economical.
Conclusion
A shop vac can pick up water. However, you must know exactly how to use it so that you don't damage the parts. For example, because it's also used for picking up dry messes, you must remove the dry filter and replace it with the foam filter.
Once you get everything right, your shop vac will serve you for many years without problems.
Take a look at a shop vac in action below. This YouTube video is courtesy of Shop-Vac Corp.