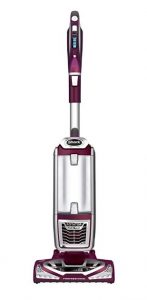 Choosing the best vacuum for your home is never an easy task. There are hundreds upon hundreds of vacuum cleaners out there. However, getting your hands on the right one could make a whole lot of difference. So, today we will carefully outline the most important factors to consider when buying a vacuum cleaner.
Vacuum buying guide: how to select the perfect vacuum
While the appearance of a vacuum comes down to an individual's taste and preferences, there are critical things to consider. These will determine whether you actually get the best bang for your buck. Aspects such as color only matter to those who are really careful about décor.
We would ask you to consider whether the vacuum is bagged or bagless, but this is really down to personal preference. With proper maintenance, this doesn't necessarily affect the performance or durability of the vacuum cleaner. The same goes for corded vs cordless vacuums.
What to look out for when buying a vacuum:
1. Type of flooring
Among the most important factors to consider when buying any vacuum is your floor type. It's hard to find a vacuum cleaner that can work well on all floor types. Therefore, we advise that you purchase a vacuum that is somewhat specialized in dealing with your floor.
As Best Vacuum Guide, we have done special reviews of vacuums that are suited for various floor types. For example, there are hardwood floor vacuums, vacuums for plush carpets and shag carpet vacuums. There are also vacuums that are great for tile floors.
Also, as you consider the floor type, you may want to know which vacuums are the best for stairs if at all your home has some.
2. Allergies and Asthma
While most vacuums generally uplift the health standards of your home, there are specific cases where you need more than a visibly clean home. If there are allergy sufferers and/or asthmatic people in the home, which vacuum is the best?
First, if you have pets, you need to buy a specialized pet hair vacuum cleaner. Such vacuum cleaners are effective in getting rid of all pet hair and dander that dogs, cats, and other pets leave on floors, carpets or furniture. The Shark Rotator TruePet is one such vacuum that is ideal for pets.
Secondly, you need to check that the vacuum you intend to buy has a HEPA filter. HEPA filtration captures up to 99.97% of all dirt that may include allergens. This prevents all particles (even as small as 0.3 microns) from being blown back into the air circulation.
For sure, getting the right vacuum to fight such conditions is among the best decisions you can make. Also, you can double your efforts by getting an air purifier with a HEPA filter.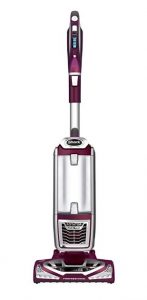 3. Portability and storage
It goes without saying that no one wants a unit that's too heavy to push along the floor or to lift upstairs. If you're shopping online, remember to check the product weight in the description. You should purchase one that you think everyone in the household will be comfortable with.
On the other hand, if you decide to buy at a local store, I'm sure they'll allow you to push it around or lift it just to get the experience. This should help you make the right decision.
If lifting is not your cup of tea, you can purchase a backpack vacuum to make your work easier. Also, you can opt for a permanent central vacuum system. With the canister installed in the garage or basement, you just need to plug in a hose into the wall. Dirt and debris are then sucked into the canister via hidden pipes.
A good vacuum must also be easy to store. Some vacuums come with a wall mounting which makes it even easier for you. If the one you want to buy doesn't have one, it should be compact enough for you to tuck it away in a corner of the room.
4. Attachments
Apart from cleaning the floor, there are other places that need to get attention. These include upholstery, shelves and cupboards, mattresses, window sills, curtains/drapes and so on. Even your car will need to be vacuum cleaned ever so often. So, you need a vacuum that has a wide array of tools.
Some of the crucial vacuums that you need include crevice tool, upholstery tool, hose attachment, extension wand, and dusting brush. Some vacuums have specialized pet tools for more efficient pet hair removal.
5. Price
When you plan right and have the right budget, you will always find a vacuum that suits you. Vacuum prices range from a few bucks to hundreds of dollars. The most expensive vacuum does not necessarily mean that it is the most suitable for your home/office.
The main thing is to get a vacuum that meets all the conditions in this checklist. There's no point in purchasing an expensive vacuum cleaner that won't work on your carpeted floor. Similarly, it doesn't make much sense to buy a cheap vacuum that will need a replacement after only a few months.
The best budget vacuums are available in the market, but ensure that you get one that is made for you.
Factors to Consider When Buying a Vacuum – Conclusion
Whether you decide to go for a Shark vacuum, the best Dyson vacuum or any other brand, the bottom line is that you buy a unit that gets the job done. It's even more important that you get value for money. We hope that this buying guide has shed some light on the more critical aspects to look at.
Remember, these are the 5 factors to consider while shopping for a vacuum cleaner for your home or office:
Type of flooring
Allergies and Asthma
Portability and storage
Attachments
Price
If you have any feedback or query, do let us know in the comments section. We will be glad to engage you further.