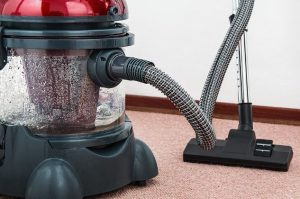 How often should you vacuum? In our guide on the right way to vacuum, we explain just how you should do it properly for a thorough cleaning. Today, we focus on how often you should vacuum so that the house remains consistently clean and fresh.
Before we get into today's main topic, let's remind ourselves of all the areas/surfaces that need vacuum cleaning.
The 10 areas that you need to vacuum
If you have pets, you need to get a vacuum that is ideal for sucking in dander and pet hair effectively. While most vacuums will work well on all these surfaces, if you have cats or dogs (or any other pet), ensure that yours has specialized pet features or a pet tool.
Here's a gentle reminder: apart from vacuuming your house, your car interior should also get attention. That being said, these are the various areas/surfaces that need vacuum cleaning in the house.
1. Floors
This is pretty obvious. The floor is actually the main reason we buy vacuum cleaners. A lot of dirt settles on the floor, making it look dirty while at the same time exposing us to a lot of disease-causing pathogens. Whereas you should clean the whole room when you get down to business, ensure that you concentrate on high-traffic areas.
The type of floor in your house should dictate the kind of vacuum that you buy. There are different types of vacuums that are optimized for various surface types. These include carpets, hardwood floors, tile floors, laminate floors, and other bare floors. So, always get the right vacuum for great results.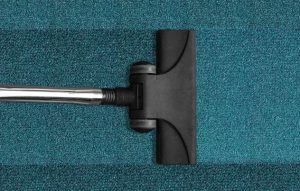 2. Stairs
Stairways are usually high-traffic areas that also need to be cleaned regularly. A lot of dirt is deposited on the staircase by us and pets alike. Also, the joints and cracks in the steps present a great hideout for dirt and debris. With the right vacuum for stairs, you can ensure that the staircase always matches the rest of the house.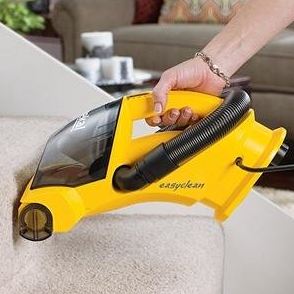 Also, the type of stairs you have will dictate the kind of vacuum to buy. Your stairs can be hardwood, carpeted or tiled. Therefore, ensure that the vacuum is suited to the type of stairs to avoid disappointments.
3. Upholstery
Any material such as fabric and padding that is used to cover furniture for more comfort is referred to as upholstery (reference). What happens over time is that dust and other dirt such as pollen settle on and becomes embedded in the fabric. If you live in a dusty neighborhood, this should be an area of concern.
Most vacuums come with appropriate attachments that help to get rid of dirt and debris from upholstery. The tools can also be bought separately.
4. Mattresses
Considering that the recommended sleep duration is about 8 hours, the average human can spend up to 30 percent of their life sleeping. In this case, let's assume that you actually sleep on the bed and not on a couch while binge-watching some comedy series.
Apart from using clean bed sheets and/or mattress covers, you need to deep clean your mattress occasionally to get rid of dirt, dead skin and dirt that can harm you. The best vacuums to deal with this are hand vacuums such as the Dyson V7 Trigger. Alternatively, an ordinary vacuum will still do the job if it has a mattress attachment.
5. Shelves, counters, and drawers
This is another area you need to vacuum. Dust tends to slowly settle on cupboard shelves, bookshelves and kitchen counters. If you don't get rid of the dust occasionally, you may have to endure a more rigorous cleaning activity once it becomes deeply embedded on the surface. To avoid this, use a hand vac or an extension hose to quickly dust these surfaces once in a while.
You also need to open up your drawers and vacuum once in a while.
6. Curtains, drapes, shades, and blinds
Whether you have drapes, curtains, blinds or shades, you need to know that a lot of dirt (e.g. dust and pollen) can get stuck there. You may clean the rest of your house, but may never completely get rid of disease-causing germs if you don't vacuum these areas.
A hand vacuum or an ordinary 2-in-1 vacuum can work. However, in most circumstances, the window and may be so high. In this case, you need a vacuum with an extension hose of an appropriate length. While you clean this area, do not forget that there has to be some dirt on the window sills.
7. Ceilings, ceiling fans, and walls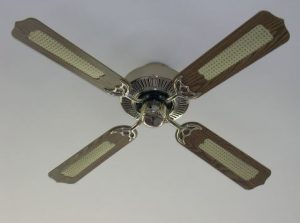 Apart from curtains and drapes, you also need to take care of ceilings, fans, and walls. More often than not, some dust will somehow get stuck on the ceiling (especially if you live in dusty environs). Also, spiders may have made some beautiful cobwebs that you just don't fancy. A vacuum with a long extension hose should come in handy in this case.
8. Under furniture
This may well fall under 'Floors', but we feel the need to mention it separately. The reason for this is that most people tend to ignore or even forget about how much dirt accumulates under furniture over time. Most of us feel satisfied as long as we have passed the vacuum over the visible parts of the floor.
However, a lot of dust and debris settles under shelves, cupboards, and couches unnoticed. Instead of bending to sweep or mop, a low profile vacuum with a reclinable handle or a robot vacuum will do a great job for you.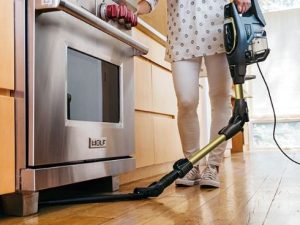 9. Edges
The edges at the base of your walls fall under the most neglected areas in the house. The problem with staying for so long without vacuum-cleaning these edges is that you end up with a larger mess that's often more difficult to clean.
A crevice tool is ideal for sucking in dirt and debris from the edges. Also, some robot vacuums are perfect for this task. They have edge-cleaning bristles that agitate the dirt, while powerful suction takes care of the rest.
10. Keyboards and speakers
Lastly, we have one of the most abandoned and/or forgotten places that you need to vacuum – keyboards and speakers. A close look at your PC's keyboard or your home theater's speakers will reveal just how much dirt has settled there.
Keyboards, especially, are a haven for dirt and disease-causing germs that need to be taken care of just as other areas in the house. Apart from carrying germs, dirt makes the keys get stuck. This is very inconvenient to the user. While you vacuum the keyboard, be careful about the position of the vacuum and the power to avoid dislodging the keys.
How often should you vacuum various places in your house?
Well, now that you have seen all the areas that you need to vacuum, we need to guide you on how often you should clean the specific areas. However, please note that these are indicative timelines for most homes.
If you live in a neighborhood that is dustier, you need to increase the number of times that you clean your home accordingly. For example, instead of vacuum cleaning a particular area twice per month, you can do it weekly.
Our recommended vacuum cleaning schedule
We have come up with a schedule on how often you should vacuum various areas in your house. However, it is always advisable to vacuum as often as you can, especially if there are pets in your home or if there are any allergy sufferers. The same applies if there are many people living in the house or if you're close to a dusty road.
Also, take note of how often you should engage professional vacuum cleaning services for your home. Unless you are a pro yourself, it is always wise to occasionally hire someone who normally wakes up to do that job for a more thorough cleaning.
Area
How often should you vacuum?
Floors

Hard floors – once a week
Carpets and rugs – twice a week
If you have pets – daily (or at least thrice a week)

Stairs
Upholstery

As often as you vacuum your floors

Mattresses
Shelves, counters, drawer
Curtains, drapes, shades, blinds

Every two weeks
Remember to clean window sills too

Ceilings, ceiling fans, walls

Once a month or every three months depending on location
The same applies to wall hangings

Under furniture
Edges

Whenever you vacuum your floors

Keyboards, speakers
Professional cleaning
Final thoughts
In many a forum, you will find people asking these questions: How often should I vacuum? Which places should I vacuum? Which are the most neglected areas when vacuum cleaning? Well, these questions are sometimes nerve-wracking. That is why we have decided to break it all down for you.
If you have read the entire article, I am sure you have got the answer to your query. What you must not forget is that there are various factors that should dictate how often you vacuum your house. These include proximity to dusty roads, number of occupants, pets, and presence of allergy sufferers. Also, high-traffic areas should get more attention.
If you have pets, then an appropriate pet vacuum should be in your arsenal.
All in all, if you cannot vacuum your house so many times, try to stick to the schedule we have provided for continued cleanliness and freshness that everyone desires and deserves. You may also want to consider professional cleaning services at least twice a year.
Whether you own a Shark or any other vacuum brand, ultimate effectiveness boils down to how much effort to put in. If you have any query or comment, feel free to let us know in the comments section below.
Here is a YouTube video on how to vacuum carpets and floors by eHow.