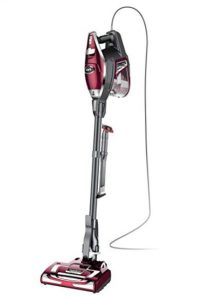 When you buy any vacuum cleaner, it is important to know that you need to clean it occasionally for optimal performance and to increase its lifespan. Even the best Shark vacuums require regular cleaning. Today, we let you know how to clean a Shark vacuum and its filters.
There are many different Shark vacuum models. This means that the actual process of accessing and removing various parts such as filters may be a bit different for each, depending on the design. It is advisable that you check the manual so that you know exactly where each part is located and how to remove it.
An underlying caution when doing any cleaning or maintenance is that you must unplug the vacuum from the power outlet.
How to Clean a Shark Vacuum – Step by Step Guide
Of course, a vacuum cleaner should be clean on the outside even if it's just for aesthetics. You can keep your vacuum clean on the outside by simply wiping it once in a while using a piece of cloth. Also, ensure that you sort it properly.
More importantly, you need to know how to clean essential parts so that the vacuum doesn't lose the much-needed suction. These are the filters, brushrolls and the dirt cup (or dust cup). Today, we will explain in detail how to clean the different parts independently.
How to clean Shark vacuum filters
To begin with, remove the pre-motor filters from the vacuum. There are two pre-motor filters (a felt filter and a foam filter). Then, hand-wash the filters under cold running water until they are completely clean. After washing the filters, let them air dry for approximately 24 hours and put them back into the vacuum cleaner.
At the very least, clean the pre-motor filters monthly.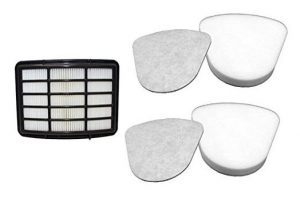 Next, we have the post-motor filter. It may or may not be HEPA standard depending on the specific model. Just like the pre-motor filters, the post-motor filter needs to be washed under cold running water. Then, let it completely air dry before reinstalling it in the vacuum. Cleaning post motor filters once every nine months should be enough.
However, if you live in a very dusty environment and you vacuum too many times, you may want to wash the filter a bit more frequently.
How you should clean Shark vacuum brush rolls
Brushrolls are one of the most critical vacuum parts. So, they also need maintenance for you to get a consistent output. As indicated above, ensure that the vacuum is unplugged from the power source to avoid injury.
The first step is to separate the floor attachment from the handle. Then, to access the brushrolls, you need to remove the brushroll garage (usually by pressing two buttons at each end of the floor attachment). If there are any hairs or strings that have been wrapped around the brushroll, carefully cut them using a pair of scissors and pull them out.
Next, remove debris from the bristle brush while it's still intact. When it comes to the soft roller, dislodge it from its place and remove the debris. If it is too dirty, you can wash it using water and leave it to air dry for approximately 24 hours.
Lastly, put the soft roller back into position and place the garage cover back. Your brushrolls are now clean and ready for the next task!
How to clean the Shark vacuum dust cup
When the dust cup is full, your vacuum will strain to deliver the performance expected of it. So, always empty the contents often. We advise that you empty it once it gets to half full. However, you can push it to 3-quarters. Just never allow it to fill up completely.
To clean the dust cup, just wash it under running water – even in the sink. Ensure that you wash it thoroughly both inside and outside. Leave it out to dry. Before placing it back, ensure that you get rid of any water droplets using a clean, dry piece of cloth.
If your vacuum has a metal grate in the dirt cup (like in the Shark Navigator or Shark Rotator models), it also needs to be cleaned. After some time, it gets clogged and also affects the vacuum's suction. To clean it, carefully use a scrubber similar to the one you use on the dishes or a toothbrush.
Cleaning different Shark vacuum models
As mentioned at the beginning of this article, different models have different ways of accessing and removing parts. Here is how to clean the Shark Navigator and Shark Rotator models.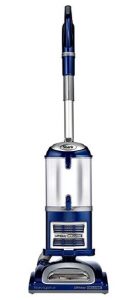 How to Clean the Shark Navigator vacuums
This YouTube video by Vacuum Wars shows you how to deal with Shark Navigator models:
How to Clean the Shark Rotator vacuums
This YouTube video by Greg James shows you how to deal with the Shark Rotator Professional Vacuum:
How to clean a Shark Vacuum and its Filters – Final Thoughts
This is an ideal tit for tat situation. You buy a vacuum to help you clean your floors and above ground areas at home or in the office. On the other hand, to get the best service from your vacuum, you must clean it often. And you must do it well and as often as required.
Apart from knowing how to clean your Shark vacuum, there are other tips that we have for you. For example, you need to know how to vacuum properly and how often you need to vacuum your house. This will help you live in the clean, fresh environment that you deserve.
How do you clean a Shark vacuum? How do you clean Shark vacuum filters? These are some of the questions that have been posed to us by our readers. We hope that this article answers your questions in detail. Now, cleaning the dirt cup, brushrolls or filter should be a walk in the park.
However, if you feel that there's something we have not addressed or you have any question, let us know in the comments section below. You can also check out the best vacuums for pet hair in the market today.