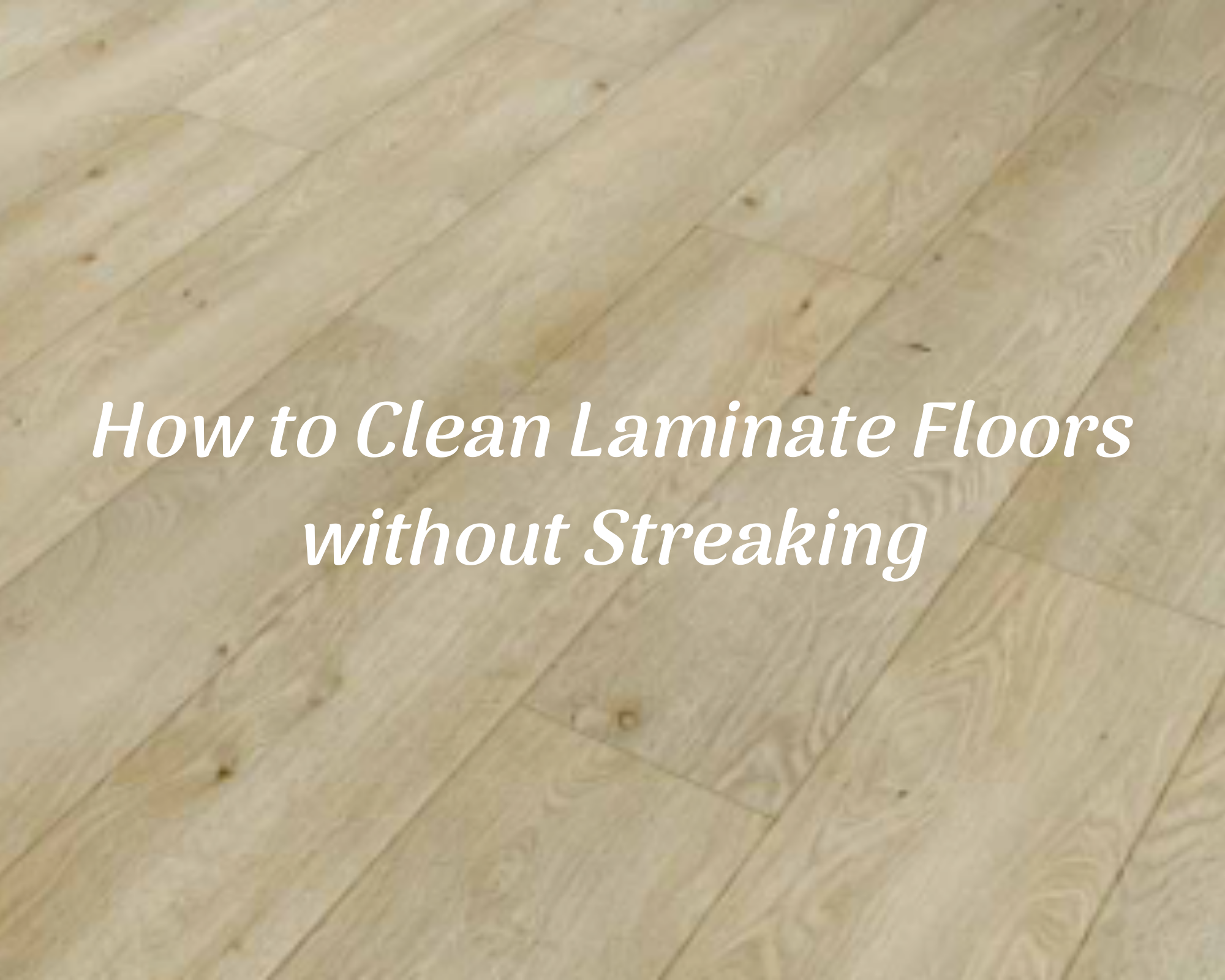 How should I clean my laminate flooring without streaking?
Laminate floors are beautiful but require extra care for longevity. If you wipe the floor the wrong way, you can leave it with streaks. Therefore, to avoid expensive replacements, you must maintain and treat your laminate floors with a lot of care.
If you have just installed a new laminate flooring or want the existing one to continue looking as good as new, you must follow proper cleaning techniques.
Why Laminate Flooring Needs Extra Care
Laminate is a synthetic flooring product that is made by fusing different materials under high pressure. At first glance, laminate floors look like hardwood, but they're not. So, if you desire hardwood flooring but cannot afford hardwood, laminate floors will give you a hardwood floor look without spending much.
The planks of laminate flooring are made up of four layers:
A top layer made of aluminum oxide that adds strength and protects the product from stains, heat, scratching, fading, and sunlight.
Next is the deco layer made of a layer of paper with the photograph of the stone that the laminate should resemble.
The third layer is the HDR which is the thickest layer of laminate. It is waterproof and is made of hardboard/HDF (high-density fiberboard) which gives the product stability and strength.
The last layer is the carrier. It protects the laminate from moisture from below and, therefore, prevents warping.
Although laminate resembles hardwood floors, you should not use the same cleaning procedure. Using regular floor cleaners and cleaning products on the laminate floor will damage the top protective layer and lose its lovely shine.
So, cleaning laminate floors requires extra care. In the next section, we will discuss how to clean and maintain your laminate floors without any streaks.
How to Clean Laminate Flooring without Streaking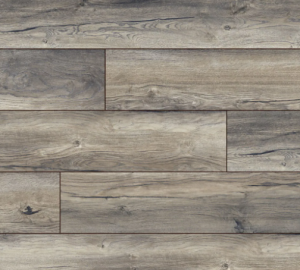 Cleaning laminate floors can be a challenging task, and if you're not careful, you will end up with streak marks all over. To maintain a clean laminate floor without streaks, follow the guide below:
1. Gently sweep or vacuum to remove loose dirt and dust
This is the easiest and that most critical step. Regular sweeping and vacuuming ensure that loose debris is not caught up under the mop or feet because they scratch the floor when dragged around.
If you decide to vacuum, make sure to use a vacuum cleaner with a soft roller cleaner head. On the other hand, when sweeping, use a soft plastic or bristle broom to avoid scratching the laminate. The frequency of cleaning depends on the traffic on specific areas of the floor.
Any one of our recommended vacuums for laminate floors should come in handy.
2. Carefully mop the floor
Disclaimer: do not get used to wet-mopping laminate floors since it can cause damage in the long term. Instead, do it once in a while and more so in areas that have high foot traffic.
Mopping is an easy job, but it can cause damage to your laminate floor if not done the right way. Therefore, start by choosing the right type of mop. In this case, go for a flathead microfiber mop because it keeps moisture away.
Also, do not use regular cleaning products like lemon, pine, ammonia, oil, and bleach-based cleaners because they will damage the beautiful finish. For the best results, only use the cleaning products recommended by the manufacturer.
Avoid using wet mops. The best way to ensure longevity, instead, is to remove spills as soon as you see them using a damp soft cloth.
3. Avoid using cold water
Cold plain water is naturally slightly alkaline and it leaves spots on the floor. It comes as a surprise to many, but yes, you should use hot water to clean laminate floors. The water should be a bit hotter than lukewarm but definitely not boiling.
A wet mop with hot water picks up all dust and dirt from your floor without leaving streaks. So, you don't have to exert an extra force that can damage the laminate.
4. Always clean from the middle of the room
According to experts, most dirt in a high-traffic room is found at the center of the room. Therefore, you should mop a laminate floor from the center going outwards. This allows you to leave the room without walking across the wet floor, preventing the formation of streaks.
5. Dry the floor soon after
The last step to ensuring that your laminate does not get streaks is proper drying. Start the drying process from the inside going outwards and use a microfiber cloth or a soft towel to avoid scratching the floor.
Also, once you start cleaning the floor, ensure that you do not have anything else to attend to because stagnant water damages the protective layer of the laminate and leaves horrible steaks.
Mistakes to Avoid When Cleaning With Laminate Floors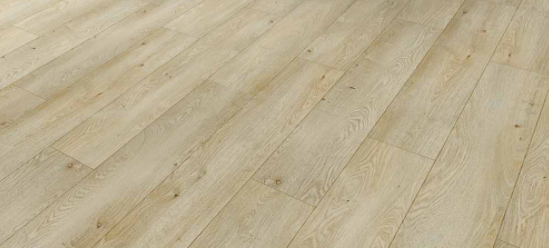 From the guide above, it is clear that cleaning laminate floors can be a walk in the park. However, some people still repeat the same mistakes, resulting in ugly-looking floors or unnecessary repair and replacement costs.
Some of the common mistakes to watch out for include:
Avoid using oil-based cleaning products.
Do not use a lot of water during mopping because water soaks up in the laminate floor and can cause peeling and/or separation.
Avoid using wax or polish when cleaning laminate floors.
Do not use mops that slather extra water, for example, rag mops.
Avoid using steam cleaners.
Always blot spillages as soon as they happen to prevent long-term damage. Use a soft damp cloth for this task.
Remove your shoes before stepping on the laminate flooring or ensure that there are have doormats outside and inside the house.
Never use bleach or similar cleaning products because they will soak in the laminate, remove the shiny finish, or leave unwanted stains.
Avoid pulling furniture across the floor. Lift them up completely or make use of felt floor protectors.
Conclusion
Laminate floors are delicate and challenging to clean for many people. However, cleaning and maintaining these floors is easy with the right tools and skills, as discussed above.
If you feel that cleaning these delicate flooring is a daunting task, you can always call on professional cleaning help. Despite the extra cost, you will maintain the polished finish for longer and save on repair and maintenance costs in the long run.
Please watch this YouTube video by Clean My Space for few more expert tips on how to keep your laminate flooring in tip-top shape: