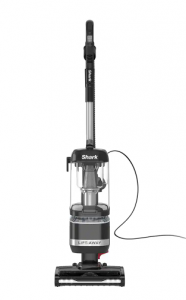 Yeah, it is a fact that at some point, you'll have to replace your vacuum – they don't last forever. The question is, what are the signs that you need to replace your vacuum? What will you look out for to decide whether to replace it or not?
Fortunately, there are a few things that will let you know that your vacuum is about to retire. Before replacing the vacuum, however, ensure that you have exhausted all means available – replacing worn-out parts, visiting the repair shop, or making use of the warranty.
If nothing can be done to salvage your dear cleaning partner, it's time to shop for a new vacuum. You can visit the local dealers or buy online from manufacturers or places like Amazon.
When You Should Replace Your Vacuum Cleaner
While most malfunctions can be repaired, sometimes they just keep coming back. So, we're not saying that you replace the vacuum immediately you notice any of the below issues. Instead, try to solve the problem first.
If it persists, you have no other option but to incur the cost of a new vacuum cleaner. Over the years, we have reviewed so many vacuums – independently and per category. Also, we have categorized the vacuums according to the price (or your budget).
So, feel free to go through our website under the different categories or use the "Search" bar to find your next favorite home appliance.
What are the symptoms of a dying vacuum cleaner?
1. Burning smell
A vacuum that produces a strong, pungent smell after turning on may need replacement. Often, a vacuum can produce a burning smell due to an electrical fault. The vacuum can also develop a strong odor when there is a problem with the motor.
You can replace the broken belt without the extra cost of professional repair and prevent further damage. However, for electrical faults and significant damages to the motor, it is necessary to involve vacuum repair experts to minimize any extra damage.
If this problem cannot be solved fully, you may need to buy a new vacuum instead of taking it for repair every so often. This way, you will save money in the long run.
2. Loss of suction
A vacuum cleaner needs to be replaced when it does not pick up dust, pet hair, and debris as expected. When a vacuum cleaner is operating efficiently, it should remove all the dirt, leaving no trail. However, when you use a vacuum and realize that it only picks part of the dirt, there must be a problem.
Before concluding that the vacuum cleaner needs to be replaced, however, it is crucial to check whether the bag (or dust cup) is full. Sometimes, the vacuum may stop working properly because of excess dirt and debris in the bag or dust cup in the case of bagless vacuums.
If you have a bagless vacuum, locate the 'Max' line, engraving, or print on the dust cup. Always empty the vacuum before dirt reaches that point (preferably when it's half full). On the other hand, if you have a bagged vacuum, monitor the full bag indicator. If yours doesn't have one, empty after every few cleanup jobs or any time you notice reduced suction.
Also, filters get clogged over time thus preventing air from flowing in and out of the vacuum as it should. So, vacuums and their filters require frequent cleaning to ensure maximum airflow.
Therefore, any time you notice a reduction in suction, empty the dirt and wash the filters. Remember to check the user manual or manufacturer's website if the filters can be washed and how to remove and replace them. You don't want to cause damage that could have been avoided.
If the vacuum repeatedly fails to suck all dirt and debris after taking such measures, that's a clear indication that you need to replace it.
3. Strange, loud, unusual noise
Strange noises often depict a problem with the functionality of the vacuum cleaner. Usually, vacuums are not quiet; they make a little noise. However, any vacuum cleaner that starts making strange noises indicates a problem with the belts.
Just like any other machine, when belts are stretched too much, they might break. Therefore, you need to check and replace your vacuum belt.
You can solve this problem by buying a new belt and fixing it in the vacuum cleaner yourself. Most manufacturers provide guides on how to perform the less complex maintenance procedures. However, if you are ever in doubt, ask for professional help.
Also, you can have a spare belt on standby to ensure that such a problem is solved within the shortest time possible. However, do not hesitate to bring it to a repair shop if the problem persists. If this issue cannot be solved completely, you may have to look for a new vacuum.
4. Is the vacuum ideal for you?
Yes, you may be using the wrong vacuum cleaner. Sometimes, you may have a vacuum cleaner that is not suitable to clean the specific flooring or carpet in your home. For example, some vacuum cleaners are made to work better than others on shag carpet.
Therefore, if you have shag carpet, look for the best vacuums for shag carpet to avoid wasting money. Another classic example involves luxury vinyl plank flooring. Most vacuums will damage these delicate floors. So, go for the best vacuum for vinyl floors in this case.
When buying a vacuum cleaner, it is crucial to consider its use. It would be best if you bought a vacuum cleaner that will effectively clean your floors and carpet well rather than spending more money to get the right one.
Also, a good vacuum must have at least two attachments. This helps when you want to clean above-floor surfaces – upholstery, drapes, furniture, baseboards, walls, window sills, ceilings, and so on.
5. Failure to turn on
Sometimes the vacuum cleaners may fail to turn on completely. If the warranty is still in place, contact the manufacturer or the seller. Alternatively, you can seek professional help from a vacuum expert. If the issue cannot be solved, just replace the vacuum.
Conclusion
Many vacuum manufacturers recommend proper maintenance of the vacuum to enhance performance and durability. It is advisable to wash and change your filters on time. Also, ensure that you use the right attachment for the right purpose. Emptying the vacuum on time also comes in handy.
However, if you come across any of the outlined signs despite conscious efforts to keep it in shape, you might need to replace your beloved Shark vacuum cleaner. Or any other model for that matter.
Lastly, if you have any questions, let us know below and we'll be happy to get back to you ASAP.