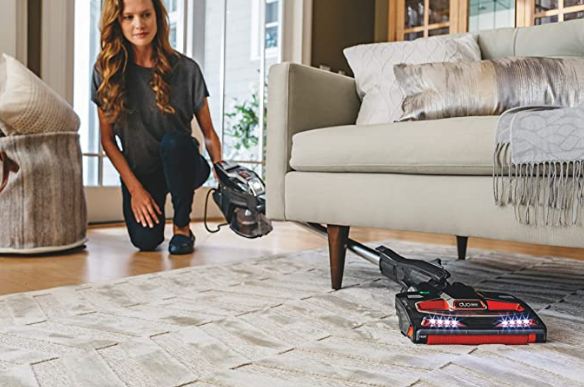 We all love a clean home! And vacuuming is one of the traditional ways of keeping dirt away from your home. However, we tend to focus on the floor, often ignoring dirt hidden away in some areas. Today, we look at the most commonly ignored places when vacuuming.
Once you lock in these surfaces into your vacuuming schedule, you'll enjoy a clean, habitable environment for yourself, family, and visitors.
Odd Places Where Dirt Hides in Your Home
If dust and dirt accumulate over a long while on any particular surface, you may need to use a piece of damp cloth to clean it. However, you can avoid that by regularly using your vacuum cleaner to pick up any dust, dirt, or debris.
So, as you vacuum your floors, keep in mind above-floor surfaces. While you may not need to vacuum these types of areas as often as you do the floors, once in a while go the extra mile. This way, you will avoid dealing with smudges in the long run.
Apart from taking care of your carpeted or bare flooring, pay more attention to other surfaces. These are the places you probably ignore while vacuuming:
1. Walls & ceilings
Well, it may take a lot of time for you to notice that dust has accumulated on your walls and ceilings – particularly if you live in a dust-free neighborhood. However, there is always some dust in the air regardless of where you live.
Over time, the dust will start getting noticed. If you have a good upright or canister vacuum, it has a stretchable hose that you can use for this, together with an appropriate attachment. For this, we suggest using a non-motorized tool such as a dusting brush.
If you have a lightweight stick vacuum such as the Dyson V11 Torque Drive, you can simply detach the floor nozzle and attach a tool at the end. If the walls are not too high, you can convert it into a handheld vacuum which is even much lighter.
2. Baseboards
As you vacuum the walls and ceilings, ensure that you also pass over the baseboards as they tend to accumulate a lot of dirt, especially dust. However, do not start with baseboards if you intend to do a thorough job.
Start with the ceiling and fans, the walls, baseboards, and other above-ground surfaces before vacuuming the floor.
3. Stairs
How often do you vacuum your stairway? I know you're going to say that you vacuum the stairs as often or nearly as often as the floors. But I'm sure you may leave some dirt at the base of the rails.
To get rid of dust and dirt at these tight spots, you may have to use a crevice tool (or a combination crevice and brush tool). That is if you don't have a handheld vacuum or a stick vacuum that can be transformed into a hand vac.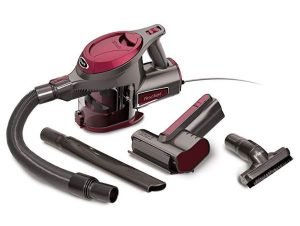 4. Fans & light fixtures
Here, we're talking all types of fans – pedestal, table, wall-mount, and ceiling fans. Over time, a lot of dust tends to settle on the blades. Use your vacuum to get rid of it early enough. Otherwise, you will the fan will not only look ugly and filthy, but it will also be very difficult to clean.
If you have ceiling fans, always deal with them when vacuuming your walls and ceilings as mentioned above. Also, do not forget to vacuum light fixtures once in a while. Light fixtures such as pendants and chandeliers can get dusty with time.
5. Drapes, curtains, blinds, shades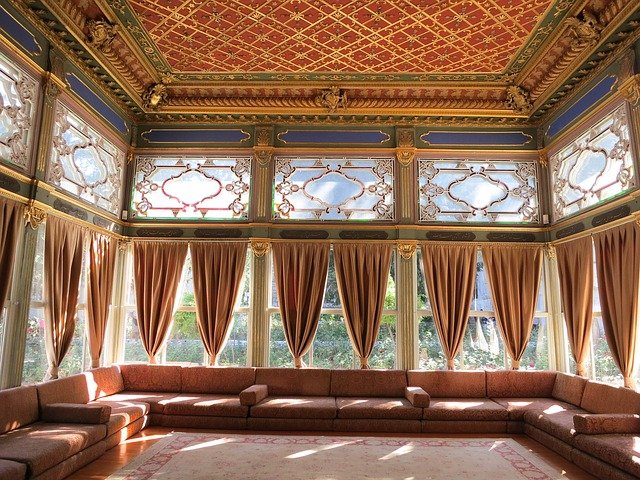 An integral part of any house is the window. Windows not only offer excellent airflow for fresh indoor air, but they also help to improve the lighting. However, the need for privacy necessitates the use of curtains, blinds, drapes, or window shades.
These protective installations need vacuuming from time to time – especially in between washing or wiping as may be appropriate. If you don't get rid of the dust once in a while, it will be blown into the house, making the floor dirty and increasing the chances of allergic reactions.
6. Window sills & tracks
As you vacuum your curtains or drapes, some dust will pile up on top of the already existing dirt on the window tracks and window sills. So, do not forget to also vacuum this area. Otherwise, you'll have done only half the job.
7. Shelves & cabinets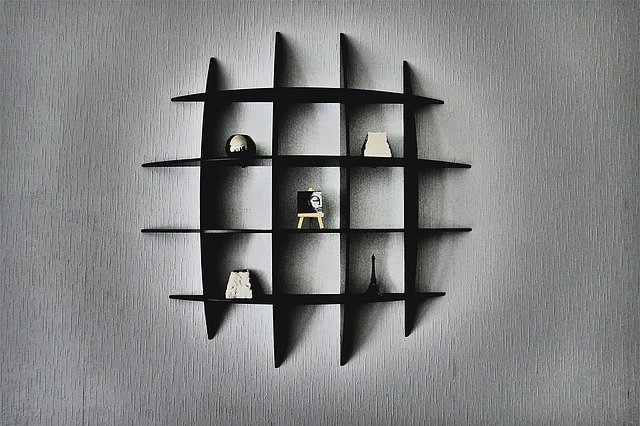 Other places that we often ignore when vacuuming are cabinets and shelves. Over time, dust and other small particles settle on the top of shelves and cabinets. Also, drawers become dirty though over a longer period.
So, once in a while, take care of these important pieces of furniture using a vacuum hose plush a non-motorized attachment. A handheld vacuum is also okay for such quick cleanups.
8. Closets & wardrobes
As you vacuum your shelves and/or cabinets, pass by your closet. A good hand vacuum should be perfect. However, other traditional vacuums can also be used here. Simply use the stretchable hose with an appropriate tool.
9. Upholstery
Upholstery needs vacuuming if you're to achieve the desired wholesome cleaning. If you have pets, you should be even more concerned because pet hair tends to stick onto upholstery like glue.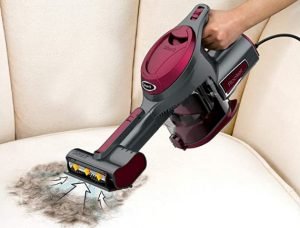 We recommend that you a good pet hair vacuum. Such vacuums often come with specialized pet tools that help to pick up all manner of dirt from upholstery – especially pet hair. For example, most Shark vacuums come with a pet multi-tool for such tasks.
10. PC & laptop keyboards
How often do you vacuum your computers? Rarely, I guess. Well, you need to pay a little more attention. If you vacuum your laptop every once in a while, I can guarantee you that you won't need to visit a repair shop every time.
However, be careful not to dislodge the keys by using your very powerful Dyson or Shark vacuum. There are special computer vacuums that will get the job done without causing any damage.
11. Mattresses & pillows
Apart from dust, mattresses tend to harbor more than meets the eye. They provide a haven for dead skin, hair, and other allergy-causing particles and organisms such as dust mites. A good handheld vacuum is appropriate, but a UV vacuum is recommended to get rid of dust mites.
12. Lampshades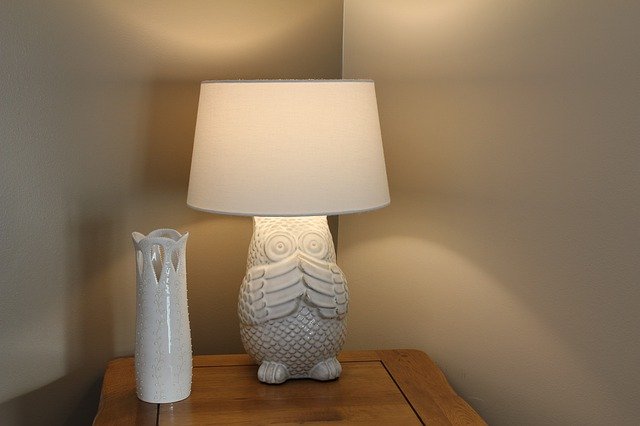 Do you pay attention to the kind of lighting in your bedroom? If the answer is yes, I'm sure that you have a lampshade or two in your home. Dust, dirt, and even cobwebs can be an eyesore if not dealt with on time.
Use your full-size vacuum with a tool such as a brush, or a handheld vacuum to get rid of this unwanted dirt.
13. Under furniture
Cleaning under furniture can be a nightmare, whether you are mopping or vacuuming. So, most people would be shocked to find heaps of dirt under the seats. The solution is to use a vacuum that can be laid flat such as the Hoover ONEPWR Blade MAX BH53350.
A Shark vacuum with lift-away technology can also be a good option. You can also buy an under-appliance wand it your vacuum doesn't have one. If you feel that vacuuming under furniture is too stressful, why don't you let a robot vacuum do the work for you?
14. Air ducts & vents
These are other places loved by dust and dirt. You can use a stick vacuum or a wand/hose if you have an upright or canister vacuum.
While you can comfortably vacuum air vents once or twice every quarter, air ducts may need professional attention. However, this can be done once or twice a year. Professional cleaners will not only vacuum but also wash/wipe the ducts clean.
15. Electronics & speakers
Apart from computers, other electronics may also need vacuum cleaning – especially speakers. However, wiping will do more than vacuuming if a lot of dirt has accumulated. Also, you need to be careful not to use a lot of suction to avoid damaging your speakers.
You can use a blower instead, and use a vacuum to pick up the dust that has been blown onto another surface.
Final Thoughts
When you hear about vacuuming or a vacuum cleaner, what comes to mind? The floor. And probably the stairs. However, many other surfaces have to be vacuumed and are often ignored. These include fans, drapes, mattresses, lampshades, shelves, and so on.
The surfaces can retain a host of allergens and disease-causing pathogens. Most of these surfaces do not require daily vacuuming. Once or twice a month should be enough. Others like air ducts can be cleaned even once a year.
To ensure that the pollutants trapped inside the vacuum are not blown back into the air, you can buy a HEPA-standard vacuum. Vacuums with HEPA filters have a very high efficiency – almost 100 percent.
Feel free to browse our vacuum cleaner categories for recommendations based on floor types, brand, and pricing.