So many readers have been asking about the difference between the Shark NV752 and NV803. Well, today, we focus on Shark NV752 vs NV803 – the differences and similarities. This way, you will be able to know exactly what to expect from each.
Since inception, Shark has grown to be known the world over for making some of the best upright vacuums in the market. Also, the company focuses on producing highly efficient vacuum cleaners using innovative technology.
So, as expected, the Shark Rotator Powered Lift-Away TruePet Upright Vacuum (NV752) and the Shark DuoClean Powered Lift-Away Speed Upright Vacuum (NV803) are both amazing. And as you'll see below, both have a lot to offer.
Side by Side Comparison of Shark NV752 vs NV803
While there are plenty of similarities between these two uprights, there are also a few differences worth noting. What we do in our comparisons is that we go through each feature in detail while explaining which vacuum has or does what.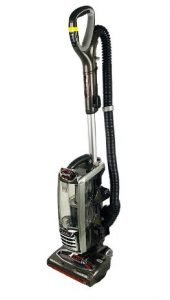 Then, we will present a summary of the features in a table format showing the differences and similarities in a simplified manner.
So, what features do these Shark upright vacuums have? Let's have a look below:
DuoClean technology
What do you do if you need to pick up deeply embedded dirt from carpets and leave your hard floors clean and polished? One of the most remarkable inventions by Shark looks to address just that – DuoClean technology.
How does this work? Well, instead of one brushroll, you get 2 – one is a bristle brushroll while the other is soft. The two combine perfectly to pick up all dust, dirt, and debris from both carpets and bare floors.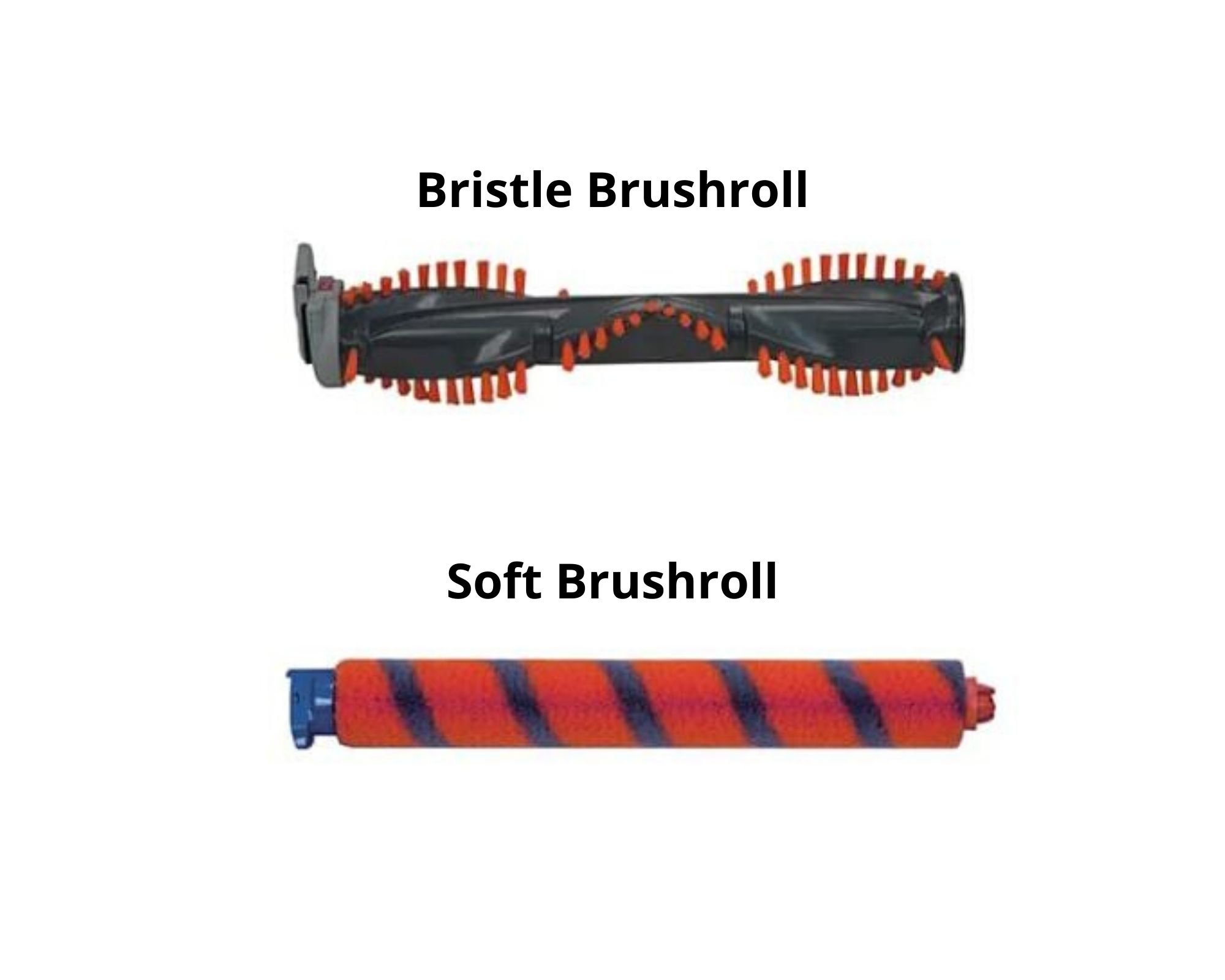 This feature comes standard with the NV803. On the other hand, Shark NV752's floorhead doesn't have the DuoClean brush roll. However, it can be bought separately.
Powered Lift-Away technology
With most uprights, it's nearly impossible to clean under furniture. The canister often gets in the way. So, Shark thought of a way to solve this problem – lift-away technology. This allows you to separate the canister from the rest of the unit, making it compact and light.
At the press of a button, you will be able to clean under your seats, tables, and up the stairs with convenience. This feature is available in both the Shark NV803 and NV752.
Filtration
If you or any other occupant of your home is struggling with asthma and allergies, you need a vacuum that keeps allergens at bay. Luckily, both of these two units have top-notch filtration systems.
Shark has developed an Anti-Allergen Complete Seal system that combines with a HEPA filter to capture and trap pollutants. With HEPA-standard filtration, over 99 percent of particles are trapped inside the dirt canister.
Both the NV752 and NV803 have this feature. So, any of the two will be a good vacuum for fighting asthma and allergies.
Power source
Some people prefer cordless vacuums that use batteries. However, these are usually limited in terms of runtime and may not be ideal for large rooms. On the other hand, corded vacuums offer unlimited cleaning time (unless there is a power outage).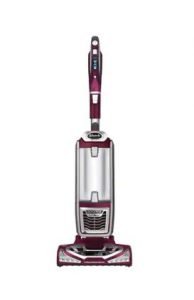 These two uprights are corded, with powerful suction that remains consistent from start to finish. They have long power cords (30 feet) that are ideal for medium to large rooms. So, if you are looking for uninterrupted cleaning, any of the two will be a good partner.
The only drawback for both vacuums is that the power cords do not retract. This makes storage and movement from one room to the other a bit cumbersome.
Weight
Another feature you must be concerned with is the weight. The heavier the vacuum, the harder it is to use and to move from one spot to the other. While most uprights are heavy, you can always find one that's comfortable for you.
Weighing 14.5 pounds, the Shark NV803 is about two pounds lighter than the NV752 which weighs 16.7 pounds. However, Shark compensates with Swivel steering that makes it very easy to maneuver as you vacuum.
Also, powered lift-away technology ensures that you don't carry the whole unit when cleaning stairs and other above-floor surfaces.
Dirt canister
Stick vacuums generally have small dust cups. However, uprights have considerably big dirt bins that allow you to clean for extended periods without pausing. The Shark NV752 has a big dirt canister that can hold up to 1.5 quarts of dirt. The Shark NV803 has less capacity (0.9 quarts).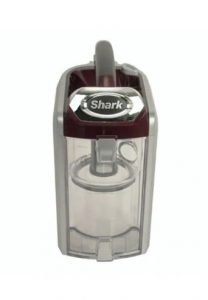 So, if you deal with lots of dirt, the NV752 is better. However, if you don't clean often or your surrounding is less dusty, the NV803 will do just fine.
Remember to empty the dirt when it reaches half or three-quarters full. This way, suction will remain high and consistent as you clean. Also, some dirt tends to emit unwanted odors when left in the vacuum for long.
LED lights
More often than not, some dirt and dust are left untouched in dark corners or under furniture. This is not the case if you use any of the two vacuums. They have LED headlights on the floor nozzle that illuminate the floor so that you can notice any dirty areas.
The NV752 also has headlights on the handle in addition to the floor nozzle. This will help light up above-ground areas for more clarity when you're vacuuming.
Cleaning path
Whether a vacuum's floor nozzle is wide or narrow should not be a major point of consideration, because both have advantages and disadvantages. While a narrow cleaning path means that you'll take more time to get the job done, a wide cleaning path may force you to leave some spaces untouched.
So, you need to take into account how your rooms are arranged before going for a wide vacuum cleaner. If you don't have narrow spaces, then, by all means, go for a wide unit – it will save you some time.
At 10.5 inches, the Shark NV752 offers a wider cleaning path than the Shark NV803 which cleans 8.5 inches at a time.
Dealing with pet hair
For most pet owners, a vacuum that picks up pet hair and dander effortlessly is the dream! Both the NV803 and NV752 have an impeccable ability to get rid of all cat and dog hair from carpets, hard floors, furniture, and rugs. Also, you get some attachments/tools that enhance pet hair pick up.
Attachments
Attachments form an essential part of any vacuum cleaner. With these tools, you can clean stairs, drapes, upholstery, furniture, shelves, and car interiors in peace.
The Shark NV752 comes with a dusting genie (extendable crevice tool), a motorized TruePet pet tool, a TruePet brush, a pet upholstery tool, and a dusting brush. On the other hand, the Shark NV803 has a handy under-appliance wand, a duster crevice tool, a pet power brush, a pet multi-tool, plus an accessory bag.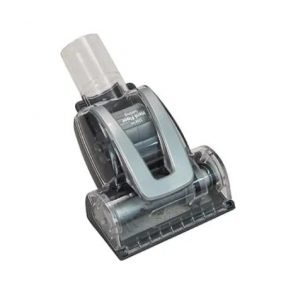 Shark NV803 vs NV752 – Comparison Table
In this section, we summarize the features. This offers a much better, quick view of what each vacuum offers. We have tried to capture everything that you may need to know:
| Features | Shark NV752 | Shark NV803 |
| --- | --- | --- |
| | | |
| DuoClean technology | No | Yes |
| Powered lift-away technology | Yes | Yes |
| Anti-Allergen Complete Seal | Yes | Yes |
| HEPA filter | Yes | Yes |
| Power cord length | 30 ft. | 30 ft. |
| Power cord retractable? | No | No |
| Wattage | 1150 | 1150 |
| Amps | 9.5 | 9.2 |
| Weight | 16.7 lbs. | 14.5 lbs. |
| Dirt capacity | 1.5 quarts | 0.9 quarts |
| LED lights on floorhead | Yes | Yes |
| LED lights on handle | Yes | No |
| Cleaning path (inches) | 10.5 in. | 8.5 in. |
| Hose length | 6 ft. | 6 ft. |
| Dimensions (L X W X H in inches) | 13.2 X 11.9 X 45 | 11.8 X 11.9 X 46.1 |
| | | |
So, which one should you buy?
With both options offering the latest Shark technologies, great suction, and impeccable filtration, it's really hard to cross one out. The best way to decide if first to put down what you want in a vacuum and see if you'll get it from the NV752 of the NV803.
In terms of dealing with pets and pet hair, the Shark Rotator Powered Lift-Away TruePet Upright Vacuum (NV752) is slightly better. And this is because of the many pet-specialized attachments it comes with. It also has a larger dirt canister and a wider cleaning path.
On the other hand, if you desire an upright vacuum that is relatively light, cleans narrow spaces easily, and has DuoClean technology, go for the Shark DuoClean Powered Lift-Away Speed Upright Vacuum (NV803). All in all, either of the vacuum will present great value for your money.