Where are Kenmore vacuums made? Who makes Kenmore vacuum cleaners? These are questions most people ask themselves when they see a Kenmore vacuum receiving raving reviews from buyers. You always want to know if it is a reputable brand, made in the US, or at other world-class facilities abroad.
Kenmore is an American brand owned by Transformco, which was incorporated to acquire some assets of Sears Holdings Corporation in 2019.
The Kenmore brand is over a century old, having come into existence in the early 1900s. Since Kenmore hit the market in 1913 with sewing machines, it has grown through leaps and bounds. However, it was not until 1932 that the first Kenmore vacuum cleaner hit the market.
To date, Kenmore vacuums are among the world's best, especially for pet owners. Kenmore headquarters is in New York, USA. However, Kenmore products are manufactured by numerous different companies. These include Whirlpool, LG, Electrolux, Panasonic, Cleva North America, etc.
So, while some Kenmore products are made in the US, others are produced abroad under preset standards.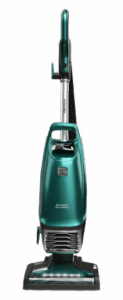 A Brief History of Kenmore
As mentioned earlier, Kenmore was established in 1913 to make sewing machines. Later on from 1927 to 1929, Kenmore started making washing machines, with the Gyrator wringer washer promising to deliver clean clothes in a maximum of 7 minutes.
It was not until 1932 that the first Kenmore vacuum was introduced to the market.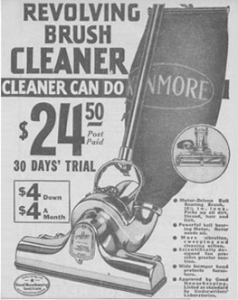 By the end of the 1940s, millions of Kenmore products had been sold. Other home appliances bearing the Kenmore brand have been made and sold since then. These include:
Ranges
Dryers
Dishwashers
Washer-dryers
Microwaves
More sewing machines
Refrigerators
Grills
By the year 1995, 25 percent of all major household appliances sold in the US were Kenmore products. So, you can be sure that American citizens trust the brand. As for vacuum cleaners, Kenmore continues to be among the best vacuum brands on the market.
Over the last few decades, other brands have come up strongly and the competition is much more than it has ever been. However, Kenmore vacuum cleaners continue to be among the best for cleaning bare floors, carpets, as well as pet hair and dander.
Who Owns the Kenmore Brand?
For a long time, the Kenmore brand has been affiliated with Sears. However, after the company filed for bankruptcy in 2018, ESL Investments moved to acquire some of its assets through Transformco. So, the Kenmore brand is now owned by Transformco (the "New Sears").
What Makes Kenmore Vacuum Cleaners Reliable?
Kenmore vacuums are still famous across the US despite being in existence for over 8 decades. This is why:
Powerful suction
They are durable
They work well on bare floors and carpet
Excellent filtration system
Great for pet parents – Kenmore efficiently remove pet hair and dander
They are affordable
Very easy to set up and use
You get special pet tools and other attachments
Large dirt capacity
Reliable warranty
Excellent customer service
Where to Buy Kenmore Vacuums and Other Products
Kenmore products are available in physical stores as well as from online retailers. You can buy your favorite Kenmore vacuum at any one of these places:
Sears
Kmart
Costco
Howards
Lowe's
American Freight
Sears Parts Direct
We have not heard negative feedback regarding Kenmore's customer service, so you are in good hands. Also, you get pretty good warranty coverage when you buy Kenmore products from authorized retailers. This applies to both online shopping and purchasing at your local store.
Conclusion
Now you know who owns the Kenmore brand, who makes Kenmore vacuums, and where Kenmore vacuums are made. Since its inception over 100 years ago, the brand has grown so much and makes a wide range of home appliances.
The longevity should tell you all you need to know about this American brand – it is reliable and has built trust among consumers. Therefore, you are going to get value for money if you invest in any Kenmore vacuum. Besides, Kenmore vacuum cleaners do not cost an arm and a leg.
Find out the difference between bagged and bagless vacuum cleaners below:
(YouTube video courtesy of Kenmore)