SharkNinja's technology team is leading the market with its consistent and radical innovations. It started from swivel steering to lift-away technology and now the recent Zero-M innovation. The introduction of Zero-M technology – non-stop hair removing using a self-cleaning brushroll is a transformational addition.
This will be clear in our Shark Navigator Lift-Away Speed Zero-M ZU561 review.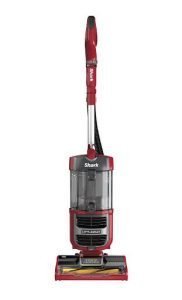 Have you ever used a vacuum that tangles after every few minutes? If you haven't, just hope you never get one. If you have, you will definitely appreciate Shark's amazing Zero-M self-cleaning technology. You don't need to put scissors on standby every time the brushroll fails to spin properly.
In this review, you will find all the details you need regarding the Shark Navigator Lift-Away Speed ZU561. We will delve into each feature in detail. We will also look into the Pros & Cons of this upright vacuum.
Shark Navigator Lift-Away Speed Zero-M ZU561 Review: Features
In this section, we review Shark Navigator ZU561 main features and how they work.
Zero-M technology
The Zero-M feature in modern Shark vacuums ensures that your vacuum needs minimal intervention in getting rid of hair wrapped around the brushroll. As you vacuum, there is a combing structure and a bristle guard that helps separate all sucked strands from the collected debris.
The comb clears it and places it on the suction path so that it's pushed to the bin. As a result, the brushroll remains clean. Amazing, isn't it?
Lift-Away technology
The Shark Navigator Speed ZU561 gives you the option of switching between upright and lift-away mode. So, you can easily detach the canister to maneuver above-floor surfaces, clean the stairs, upholstery, car interiors, and drapes.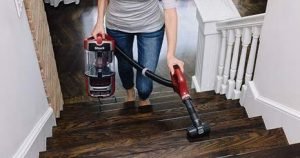 The lift-away feature enables you to access small spaces, corners, and crevices at a button's touch and switch back as you wish.
Suction and cleaning efficiency
The Shark Navigator ZU561 has a deep-cleaning ability as well as near-perfect dirt and debris pick up. You can use the hose to pick up extra-large debris that may be strewn on the floor. Also, it has great agitation on carpets and transitions smoothly between surfaces.
Actually, it is way better on airflow than most previous generations. Therefore, it can pick up dust, dirt, hair, and debris in detail. There's hardly a chance of even the smallest debris being missed out.
Filtration
When it comes to dealing with pollutants, the Shark Navigator ZU561 uses several filters. The HEPA filter alone records over 99.9% efficiency in trapping allergens. The other filters are a combination of a felt filter and a foam filter. Besides, Anti Allergen Complete Seal Technology makes it even more formidable.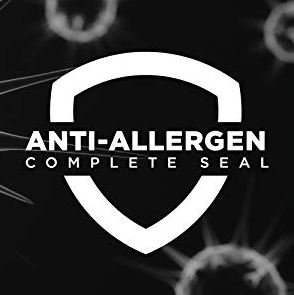 These don't require replacement after each use. To maintain them, you wash them with running water. Ensure that you clean the filters until the water becomes clear. Once clean, allow 24 hours of air drying before placing them back in the vacuum. This can be done after every two months and annually for the HEPA filter.
The basic concept of the combined filters is that any air that enters the vacuum has to go through all the filters before it exits from the vacuum. Therefore, pollutants are trapped inside the unit and are not allowed to get back into the air.
Vacuum attachments
The Shark Navigator Lift-Away Speed comes with a set of brushes. First, you get a bristle brush – this is the one you use to clean stubborn stains and stuck-on dirt. Secondly, there is a pet hair brush for cleaning under cushions and couches.
The vacuum also comes with a duster crevice tool. This one helps you to clean small spaces and reach for corners and crevices. You also get a wide upholstery tool which you use to clean delicate upholstery, for instance, mattresses, car interiors, and furniture.
Maintenance, emptying and cleaning
The Shark Navigator ZU561 is bagless and, therefore, saves you from the hustle of bag replacement. It uses a dust cup to harbor the dirt. The dust cup is easy to detach, clean, and put back in place. The tools are also easy to attach and detach from either the wand or the handle.
Also, this vacuum has a simple suction regulating tool near the handle that enables you to regulate suction. You open and close to either increase or reduce the suction. In case you are having difficulties moving the vacuum over a high pile carpet or area rugs, you just need to tilt the device to adjust suction.
Shark Navigator ZU561 Features and Specs Summary
While we have gone over the main features, here is a detailed summary of Shark Navigator Lift-Away Speed ZU561 specifications:
Type: upright, bagless
Weight: 13.4 pounds
Dimensions: 12L X 9.5W X 45.6H (inches)
Hose – 6.6 feet
Power cord – 25 feet
Swivel (effortless) steering
Dust cup capacity: 0.9 quarts
Zero-M technology – a self-cleaning brush roll that facilitates non-stop hair removal
Multi-surface cleaner – cleans all pile carpets and area rugs, cement floors, vinyl floors, tiles, etc.
Lift-away technology – switches between upright mode to lift-away mode to enable you to reach the ceiling, corners, in between furniture, and stairs.
Anti-Allergen Complete Seal Technology and HEPA filtration
Cleaning path: 12 inches
800 Watts, 6.7 Amps
Shark Navigator Lift-Away Speed ZU561 Pros & Cons
What are the advantages and disadvantages of the Shark Navigator Speed? Well, like everything else, expect some positives and negatives. These are outlined below:
Pros
Reasonable price for such an efficient vacuum
The suction if great – dirt pick up is thorough
Efficient hair and pet fur pick-up
Relatively light – quite ideal for petite people and seniors
The canister is easy to attach and detach as well as clean. The hose and other attachments are also easy to maintain.
Efficient on upholstery – the attachments are great for cleaning the couch, curtains, stairs, and other areas above the floor.
Transitions smoothly from bare floors to carpets (also good for deep cleaning)
The rotating feature makes it easy to maneuver around furniture
5-year warranty
Click here to see its current price.
Cons
No LED lights
The power cord could be longer
Hair may still get wrapped around the brushroll
So, should you buy the Shark Navigator Speed ZU561?
It's un-debatable that SharkNinja Operating LLC fulfills its vision and promise of relentlessly innovating houseware that not only meets the industry standards but also fulfills customers' satisfaction. Year after year, they seek to listen to client needs and improvise solutions that mostly come in the form of new products.
For a long time, hair tangling on brush rolls has been a consistent pain-point to every vacuum enthusiast. Considering almost every home has a person with long hair and/or pets that shed, this was a valid complaint.
And Shark's newest Zero-M Anti-Hair Wrap technology is one of those long-awaited solutions.
This, combined with excellent filters, swivel technology, multi-surface cleaning ability is what the Shark Navigator ZU561 has to offer. While you may need to peruse through a few products, this vacuum has everything you are looking for. Click here to see its current price.