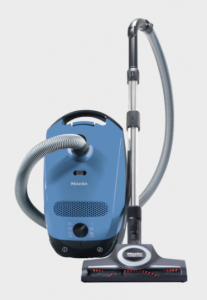 If you're asking yourself "Where Are Miele Vacuums Made?" you're in the right place. Today, we'll answer all your questions regarding one of the best vacuums on the market. Who owns the Miele brand? Are any Miele vacuums manufactured in the US? Who makes Miele vacuums?
Stick around for answers to all these questions and more. By the end of it all, you will understand why Miele makes some of the best canister vacuums and the top-rated bagged vacuums.
A Brief History of Miele
The history of Miele dates back to June 1899 when two Germans Reinhard Zinkann and Carl Miele came together to establish a cream separator factory. The company was called Miele & Cie and started operations in an old saw and corn mill in Herzebrock near Gütersloh, Germany.
From then on, the company grew at a rapid pace making and innovating a wide range of products. Apart from vacuum cleaners, the company continuously produced some of the best equipment and appliances over the years. These include:
Butter churns
Washing machines
Dryers
Motor cars
Hand-carts
Bicycles
Stoves and feed cookers
Microwaves
Mopeds, motorbikes, and motorized bicycles
Rotary ironer
Ranges and ovens
Coffee machines
Refrigerators
Detergents and cleaning products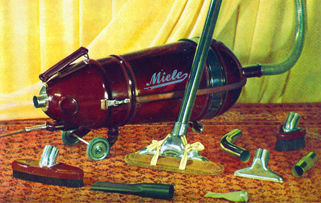 While production of most of these products has since stopped, Miele continues to be at the forefront of high-end vacuum cleaners, dishwashers, washing machines, dryers, and ovens.
Where are Miele Vacuum Cleaners Made?
Well, so far, you know that Miele is a German brand. So, most Miele vacuum cleaners are manufactured in Germany at the company's main vacuum factory in Bielefeld. Being the second oldest Miele plant, it has all the right resources to make the best vacuums as well as dishwashers.
From this factory, Miele coordinates the production of more vacuums in their overseas factories in Dongguan China, and Unicov Czech Republic. Miele vacuum components are also made in various factories as highlighted below:
Motors and cable reels are made at Miele's Euskirchen factory in Germany
All plastic components such as vacuum cleaner casings are produced at the Warendorf factory in Germany
Some electronic components are made overseas in the Brasov factory in Romania
Including the ones I have mentioned that deal with vacuum cleaners and their parts, Miele has a total of 14 factories across Europe and one in China.
Bielefeld factory in Germany (established 1916)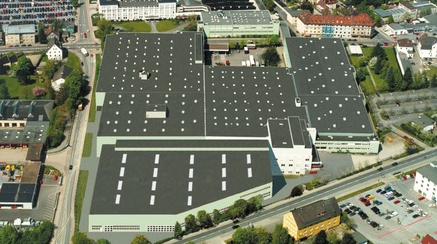 Being over a century old, this is the second oldest Miele factory and is the main source of Miele vacuums.
Apart from vacuum cleaners, dishwashers and washer-disinfectors for domestic and commercial use are also made here. Also, Miele coordinates the production of the same in the overseas factories such as Dongguan from the Bielefeld factory.
Euskirchen factory in Germany (established 1951)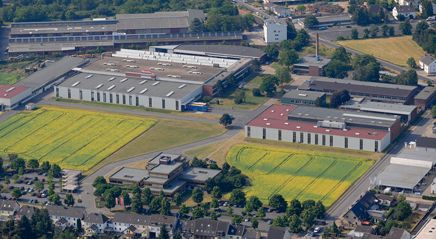 Since 1951, this factory that has over 500 workers supplies other factories with Miele motors. Since a motor is a crucial component in a vacuum, you can be sure that regardless of where the body was made, the performance will be impeccable.
Apart from vacuum cleaner motors, the Euskirchen plant produces motors for washing machines, dishwashers, and dryers. Also, vacuum cleaner cable reels come from this factory.
Dongguan factory in China (established 1996)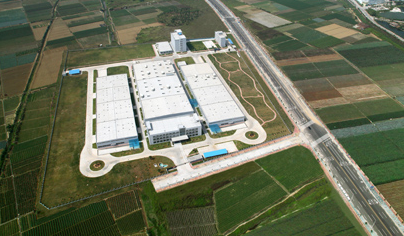 Most people hear the name China and immediately think of low-quality products. However, cannot be further from the truth when it comes to Miele vacuums.
Miele ensures that all the guidelines in terms of quality are adhered to across all its factories in Germany, Austria, Poland, Italy, Romania, China, and the Czech Republic. So, whether your vacuum is made in Germany, Romania, or China, expect the same quality and performance.
If you own or are planning to own Miele Swing H1, Complete C2, Compact C1, or Compact C2, chances are that it will come from this factory. With over 300 employees and an annual production of over 500,000 vacuums, you can be sure that the quality is top-notch.
Besides, all Miele motors originate from the Euskirchen factory to ensure consistency.
Unicov factory in the Czech Republic (established 2004)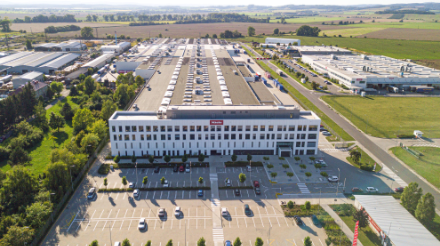 Some vacuum cleaners are also made in this third-largest Miele factory that has almost 2,000 employees. Apart from vacuums, you can also find Miele dryers, dishwashers, and washing machines from this factory.
Brasov factory in Romania (established 2009)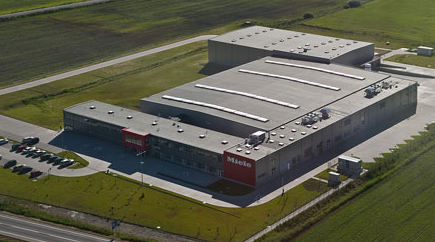 While maintaining the high standards that have seen Miele grow in leaps and bounds since 1899, this factory produces electronic components for vacuums and other Miele products. With over 300 employees, production continues to meet the global demand for Miele vacuum cleaners.
Why Miele Vacuums Stand Out – Top Features
If you are keen to find out where Miele vacuums come from, it means you have heard or read good things about them. And we are here to confirm that Miele vacuum cleaners are among the best vacuum brands on the market.
But what sets them apart? Let's find out…
Outstanding suction power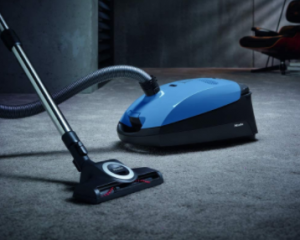 When shopping for a vacuum, the looks, price, filtration system, or brand are important. However, if you get all that with terrible suction, you'll want your money back. And that is why Miele has invested so much money over decades to come up with one of the most powerful motors called Vortex.
So, whether you're cleaning carpet or bare flooring, you can never go wrong with a Miele. These vacuums pick up all dust, pet hair, dirt, and debris with ease. Besides, you can adjust the suction depending on the floor you're vacuuming or how much dirt there is.
Good for allergies and asthma
As you vacuum, air passes through the vacuum and goes out via an outlet. If the filtration system is bogus, allergens such as dust and pollen will still find their way back into the air. However, this is near impossible if you own a Miele vacuum.
Mieles use HEPA filters to trap up to 99.97 percent of particles inside the vacuum. So, you don't need to worry about getting asthma attacks or allergic reactions. Besides, most Miele vacuums (especially canisters) are bagged. Therefore, emptying is mess-free unlike when using a bagless vacuum.
Built to last
For almost a century, Miele has been making top-of-the-range vacuums – vacuums that are not only powerful but also durable. They are made of hardy material that guarantees long life.
To show how confident Miele is about their products, just look at the warranties offered. While most vacuum manufacturers offer a one-year warranty, Miele products are covered for at least 2 years. Sometimes they offer warranties as long as 10 years.
Easy to use
Miele vacuums are very easy to assemble and use. If your preferred model has Miele's Parquet Twister floor attachment, you'll never look back. The swivel will amaze you. Therefore, Miele vacuums are perfect for seniors and people with arthritis.
Great for pets
If you are a pet parent, you will love Miele. These vacuums have enough power to pick up pet hair and dander from the floor, seats, bed, and other above-ground surfaces. So, if you love cats, dogs, or any other pet, this is a good brand.
Numerous attachments
We always say that a vacuum without attachments is incomplete. You see, such tools are a necessity if you want to clean more than the floor. Apart from the floor nozzle, a good vacuum must have a crevice tool, a dusting brush, and an upholstery tool, as a bare minimum.
All Miele vacuums come with these attachments, so you're safe.
Variety
Some manufacturers have only two or three lines or products – not Miele. Even though Miele's flagship vacuums are canisters, more types of vacuums are now available. These include:
Cordless stick vacuums
Robot vacuums
Upright vacuums

FAQs
Before we wrap up, below are some of the most frequently asked questions regarding Miele vacuums:
Miele is the brainchild of Carl Miele who, alongside Reinhard Zinkann, formed the company in 1899. It has since grown to be a powerful brand and one of the most reliable manufacturer vacuums among other appliances.
Where are Miele vacuums made?
Miele vacuums are made in Germany as well as in Miele-owned factories in China and the Czech Republic. Other parts such as motors, cable reels, and electronic components are made in Germany and Romania.
Are Miele vacuums made in the US?
No. Mieles are not made in the US, but they are readily available to purchase right here.
Where can I buy a Miele vacuum cleaner?
Even though Miele is a German brand, you can buy Miele vacuums from dealers across the US. Alternatively, you can shop online at Miele USA or online stores like Amazon.
Are Miele vacuums made in Germany or China?
Miele vacuums are made in both Germany and China in Miele factories. So, regardless of where your vacuum is made, you will get the same performance and lifespan.
Are Miele vacuums from China reliable?
Yes, they are. Because all the parts are made using the same superior standards, you get the same quality whether the vacuums reads Made in China or Made in Germany. Besides, all motors are manufactured in one factory in Euskirchen Germany.
Which Miele vacuums are made in Germany?
All types of Miele vacuums are made in Germany. However, some types are made in the Czech Republic and China.
Which Miele vacuums are made in China?
Some Miele vacuums are made in China. These include Miele Complete C2, Swing H1, Compact C1, and Compact C2.
Conclusion
Most people do not know where Miele products come from and where the best Miele vacuums are made. But we have done extensive research on the same – enough to answer all your questions and calm your fears.
Miele is a German brand and is made in Germany as well as other Miele factories in Europe and Asia. However, the quality is the same regardless of where exactly the vacuum will be shipped from. By using one factory to make the motors, Miele ensures that quality is not compromised.
Besides, all other parts and electronic components are made using set standards to ensure that there is uniformity. This is what has made Miele a household name even in the US – even though Miele's are a bit pricey, you get what you pay for.
How are Miele vacuums made? Watch this YouTube video by BRANDMADE.TV to find out: