The Shark Navigator NV356E is one of the best upright vacuums in the market. Just like most Shark vacuums, it stands out in terms of ease of use and performance. In this article, we present a comprehensive Shark Navigator Lift-Away Professional NV356E Review.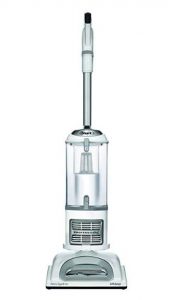 In this Shark NV356E Review, we bring out its outstanding features as well as the merits and demerits (pros and cons).
Shark NV356E Review: Main Features
Apart from powerful suction, these are the unique features in the Shark Navigator NV356E:
Filtration
For better indoor quality, you need to buy a vacuum with an excellent filtration system – whether or not you own an air purifier. This is necessary for everyone, but even more necessary for allergy sufferers and the asthmatic. A good vacuum must retain pollutants in the dirt canister.
The Shark NV356E employs an Anti-Allergen Complete Seal Technology plus a HEPA filter to keep allergens out. HEPA filters trap up to 99.97 percent of pollen, dust, dust mites and other allergens inside the unit.
Cleaning shark vacuum filters is very easy. See our step by step Shark vacuum cleaning guide for more information.
Multi-surface cleaning
Only a few vacuum cleaners can clean carpets effectively. While any vacuum could be effective on bare floors, not all can pick up dirt from carpeted floors. The Shark Navigator NV356E is one of the few cleaners that can work on rugs, carpets, and hard floors.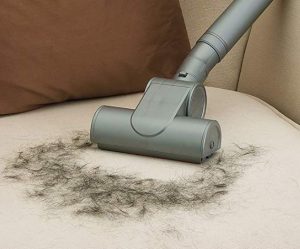 Thanks to brushroll shutoff, the transition from carpets to hard floors is a breeze. However, because there's no height adjustment, cleaning thick (high-pile) carpets may be a challenge. Low-pile carpets should pose no problems.
Lift-Away technology
Cleaning hard to reach areas is usually very difficult when using uprights. However, the Shark vacuum manufacturer has found a way around this – Lift-Away. This feature allows you to detach the canister from the rest of the unit at the press of a button. This makes the unit lighter and more compact so that you can vacuum tight spots.
Cleaning attachments
Vacuum cleaning does not end with the floor. Once in a while, you need to dust upholstery, furniture, drapes, window sills, and other above-floor areas. A good vacuum cleaner must have accessories that help in this endeavor. Otherwise, you may have to buy a separate handheld vacuum and/or attachments.
The Shark NV356E comes with a few useful attachments. In addition to the Hard Floor Hero attachment, you get a pet power brush, a dusting brush, and an 8-inch crevice tool. Above-floor cleaning and access to cracks and crevices becomes a walk in the park with these tools.
Dust cup
The Shark Navigator NV356E has a larger dust cup than the Shark NV360. The total capacity is 4.4 dry quarts. The fill line is at the 2.2 dry quarts level. Remember not to exceed the proposed max level. If you don't empty the dirt once it gets to that line, you may experience reduced suction power.
Also, the longer you leave dirt inside the vacuum, the more likely you are to deal with odors. But that depends on the kind of dirt in your home.
Shark NV356E Review: features & specifications summary
What should you expect with the Shark Navigator NV356E? This is a summary of all the features and specifications of the upright vacuum cleaner:
It's bagless
Weight: 13.7 lbs.
Canister weight: 8 lbs.
25-foot power cord
Lift-Away technology
Swivel head
Brushroll shutoff
Dirt capacity: 2.2 dry quarts
Motor: 1200W, 10 Amps, 120V
Crevice tool: 8 inches
Cleaning path: 11 inches
HEPA filter
Anti-Allergen Complete Seal Technology
Shark Navigator NV356E Review: Pros and Cons
Like any other vacuum, the Shark NV356E has advantages and disadvantages that you need to take note of.
Pros
These are the pros to look forward to:
Powerful suction
Suction control
Long power cord
Easy to maneuver
Canister lift-away
Multi-floor cleaning
HEPA filtration
Has attachments
Washable filters
Picks up pet hair
5-year warranty
Large dust cup
Easy to empty and clean
Not very expensive
Click here to see its current price.
Cons
These are the cons that you have to endure:
It's relatively heavy
No headlights
Easily tips over (top-heavy)
So, should you buy the Shark Navigator NV356E?
Considering the fact that we have elaborated the pros and cons, you have a good basis to make a decision. Would I buy this vacuum? Yes, of course. The sheer power, multi-floor capability, and pet hair pick-up are just a few of the strong points.
If you have high-pile carpets, it would definitely be a struggle to use the Shark NV356E. However, low-pile carpets are okay.


Also, it is a bit heavy. This is not good news for anyone that has joint pains or suffers from arthritis. However, the lift-away feature makes it very easy to use. Once you remove the canister, you hive off a whopping 8 pounds. This makes it easy to use for hard to reach areas and above floor surfaces like stairs.