You must have known we are Shark fans by now – yes we are! We have been reviewing vacuums for a while now and as much as there are other commendable vacuums, Shark does honor its promise on quality and efficiency.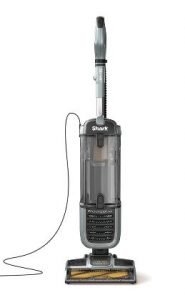 Besides, Shark's upright vacuums have become the preferred option in most homes. We feel that they are all-rounded, versatile, and easy to use. If we were to depend on popularity, Shark uprights almost always get consistently good ratings by online shoppers.
The reason we chose to review Shark Navigator Pet Pro ZU62 is that it ranks among the best vacuums for families with kids and pets. And it's also fairly priced. We will let you go through this review and be the judge.
As usual, we present an extensive review of all its features, specifications, as well as the pros & cons.
Shark Navigator Pet Pro ZU62 Review: the Features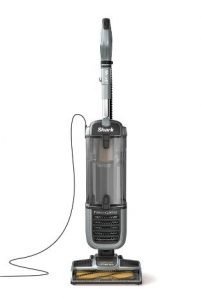 What makes each Shark upright vacuum unique is its features. Shark has developed innovative technologies that make the brand lovable in the US as well as globally.
Unfortunately, the Shark Navigator ZU62 PetPro lack lacks DuoClean and Powered Lift-away technologies found in the latest models such as the Shark AZ1002. However, there's plenty to like as you'll see below.
Zero-M technology (self-cleaning brushroll)
Everyone's dream is not only a vacuum that effectively picks hair, but also one that does not need manual hair removal.
Well, Shark already acted on that concern by introducing Zero-M technology. This is a tried and proven system that enables the brush-roll to de-tangle trapped hair as you clean. However, expect to manually intervene once in a while since it's not 100% perfect (very rare though).
Suction
There are hardly any issues with suction on most Shark vacuums – and this is no exception. The beauty of this unit is, whether you are using the main unit or attachments, the suction is equally powerful.
There are only two reasons why suction may reduce – clogged filters or a filled-up dirt cup. If you take care of these two issues then you will enjoy fade-free suction regardless of how long your vacuuming sessions are.
Large dirt cup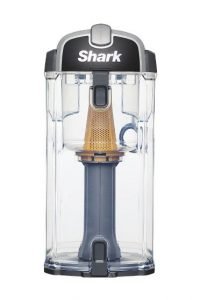 Regardless of how dirty your house is, the Shark Navigator Zero-M Pet Pro allows seamless cleaning without needing to empty the bin often. For some houses, this bin can handle 2 or more cleaning routines. It measures close to 3 quarts.
Also, unlike other extra-large bins, this bin is easy to empty and rinse off. Remember to empty when the canister fills up to a half or two-thirds. This way, suction remains unaffected and the dirt doesn't stay long enough to start emitting odors.
Portability and maneuverability
The dynamic swivel steering feature ranks this vacuum among the best Shark upright vacuums. It moves swiftly and has a comfortable height. It's also relatively light at about 16 pounds. So, it's pleasantly easy to use.
The Shark Navigator Pet Pro ZU62 has an extendable hose that facilitates easy cleaning for the stairs and above-floor areas with a total reach of 12 feet. Also, the cleaning head is sizeable and conveniently fits between obstacles.
To clean under furniture, we recommend purchasing an under-appliance wand since the vacuum can't lie flat and is not compact enough.
Power
The Shark Navigator PetPro is a corded upright vacuum. The cord is 25 feet long thus serves perfectly for most homes. The downside of this power cord is that it's not retractable therefore takes time to store.
We also prefer to have longer power cords for more convenience. However, this serves sufficiently for small to medium-sized rooms.
Filtration
Whenever you purpose to invest in a vacuum, always try to find out the filtration system it uses. If the vacuum fails to capture allergens effectively, you will not enjoy a clean environment even after vacuuming.
Luckily, most Shark vacuums are equipped with the best filtration technologies. The Shark ZU62 is equipped with a HEPA filter supported by Anti-Allergen Complete Seal Technology. This ensures the capturing of over 99.9% of particles.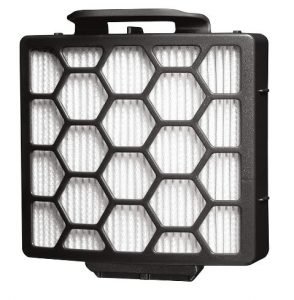 So, most if not all allergens such as pollen and dust will remain trapped inside the vacuum. This is good news for allergy sufferers and the asthmatic.
Multi-surface cleaning
This is almost expected but it's good to note that this is an all-floor vacuum cleaner. It's commendably efficient at removing embedded food particles, pet hair, pet dander, and other debris on carpets. It also thoroughly picks dust and dirt on hard floors.
Besides, the brushroll shut-off feature makes the transition between hard floors and carpets a walk in the park. You can also vacuum your delicate bare floors without worrying about leaving scratches and marks all over.
Attachments
The Shark Navigator Zero-M Pet Pro ZU62 comes with a dusting brush, an upholstery tool, and a duster crevice tool. They can be attached to the wand or the hose depending on how far you want to reach.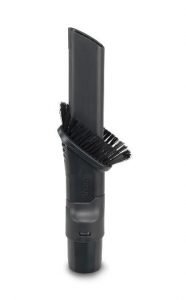 Besides, there are two storage slots on the vacuum which makes them easier to store. However, we would have preferred three slots for all the accessories. You are left to figure out what to do with the extra attachment – maybe throw it into the closet? Haha!
Also, a huge plus would be a pet power brush and an under-appliance wand for reaching under furniture. Nonetheless, the attachments provided will serve you well.
Shark Navigator Pet Pro ZU62 Review: features and specs summary
Below is a summary of all features and specification of the Shark Pet Pro ZU62:
Type: upright, bagless
Weight: 16 pounds
Power cord length: 25 feet
1150 Watts, 9.5 Amps
Hose length: 12 feet
Cleaning path: 11.97 inches
Dirt cup capacity: 2.8 quarts
Swivel steering
Washable HEPA and foam filters
Anti-Allergen Complete Seal Technology
Zero-M technology (self-cleaning brushroll)
Dimensions: 9.8 L x 11.9 W x 45.2 H (inches)
Shark ZU62 Review: Pros & Cons
This review would not be complete without letting you know the good and the bad – especially the bad. When you know the drawbacks of any appliance, you'll be able to decide whether it's something you can live with or move on to the next option.
Pros
Powerful, consistent suction
Relatively light and easily portable
You can maneuver around obstacles easily
Multi-surface cleaner – efficiently removes dirt and debris from carpets and hard floors
Large dirt cup capacity allows long uninterrupted cleaning sessions
It's also easy to empty and clean
The brushroll self-cleans as you vacuum, so there are no interruptions caused by tangled hair
Its extendable hose gives you a total reach of 12 feet
Fairly priced considering its quality
Easy to assemble and attach and detach the handle, wand, and attachments
Cons
The power cord is not retractable
No LED headlights. You may miss dirty spots while vacuuming
Only two storage spots on the vacuum (for three attachments)
Click here to see its current price.
Our verdict
We consider this vacuum a champ compared to most of its peers. The suction is epic and doesn't fade at all whether you are using the main unit or the attachments. Also, the cleaning efficiency is impressive.
We like that it can deep clean carpets and also thoroughly attend to hard floors.
If you are a pet parent looking for a unit that offers all-round cleaning, the Shark Navigator Zero-M Pet Pro ZU62 will impress you. The Zero-M technology will serve you effectively and you will also enjoy proper filtration with over 99.9% success. Also, it has an extra-large dirt cup.
On the downside, as much as we like the 25-foot power cord, we wish it was retractable for easier storage. We would have also liked some LED lights on the unit. All things considered, this is a terrific vacuum, and surprisingly better than some highly-priced vacuum cleaners.
You will enjoy value for your investment, without a doubt. However, if you want to enjoy all the latest Shark technologies such as DuoClean, powered lift-away, and Zero-M in one vacuum, you can consider other options. Some great alternatives include the Shark AZ1002 or Shark NV803.